Women have an innate ability to support, learn and empower one another through shared experiences and stories.
Every woman is at a different place on life's journey. She might be at the beginning of her story trying to discover her strengths and where to go next, or honing her craft with an eye toward a top leadership position, or leveraging decades of life's lessons and wisdom to lift up others.
Join the Business Record to kick off your day one Friday every month at our Fearless Friday interactive event series. Focused on women and gender topics, you'll have the opportunity to learn from and connect in breakout sessions with others around the state equally as passionate about these issues. Women, gender-nonconforming individuals and male allies are all encouraged to be fearless with us.
When you register, you can either sign up for just one event, or register for the entire series by selecting a series ticket. Each month you will receive an email with the Zoom link to gain access to that month's Fearless Friday event.
---
May's Fearless Friday: Career pathways and advancement
SPONSORED BY IOWA STATE UNIVERSITY IVY COLLEGE OF BUSINESS
Date: May 21, 2021
Time: 8 to 9:30 a.m.
Location: Virtual
Topic: We'll share stories of women who work in male-dominated fields, college-level programs that empower women, and career goals and successes of women across the state.
Featuring Q&A with: Gilmara Vila Nova-Mitchell – leadership consultant, Sarah Noll Wilson consulting firm
Registration: To sign up for the entire series, or just for this event, register here.
---
FUTURE FEARLESS FRIDAY EVENTS:
Each month we have a focus area that will drive our reporting in our weekly enewsletter and at our Fearless Friday discussions – see the full list of upcoming Fearless Friday topics below.
---
---
---
MAY 21 | Career pathways and advancement – Register
SPONSORED BY

---
JUNE 25 | Advocacy and community involvement
JULY 30 | Risk taking
AUGUST 27 | Confidence
---
SEPTEMBER 24 | Mentoring and professional development
SPONSORED BY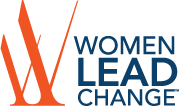 ---
OCTOBER 29 | Business ownership
DECEMBER 17 | Child care
JANUARY 2022 | Power of the People and Public Office
FEBRUARY 2022 | Health care
MARCH 2022 | Leadership
APRIL 2022 | Overcoming discrimination and adversity