By Emily Kestel
As of May 2, I've been alive for a quarter of a century. 
In that time, I've had plenty of ups, and a fair share of downs. I've learned what I like and what I don't. I know what my strengths are and I'm still coming to terms with what my weaknesses are. 
I've also come to realize that the times I've felt most alive always seem to occur when I'm outside of my comfort zone, or when I'm taking a bit of a risk. I'm not sure I've ever felt truly alive while watching "New Girl" on my couch, but I certainly felt so when I scrambled up a slippery mountain while it was raining.
I'm determined to fill my next 25 years with more of these moments. Before I do that, though, I want to take a moment to reflect on memorable times I've been fearless in my life.
Here they are, in order of occurrence.
---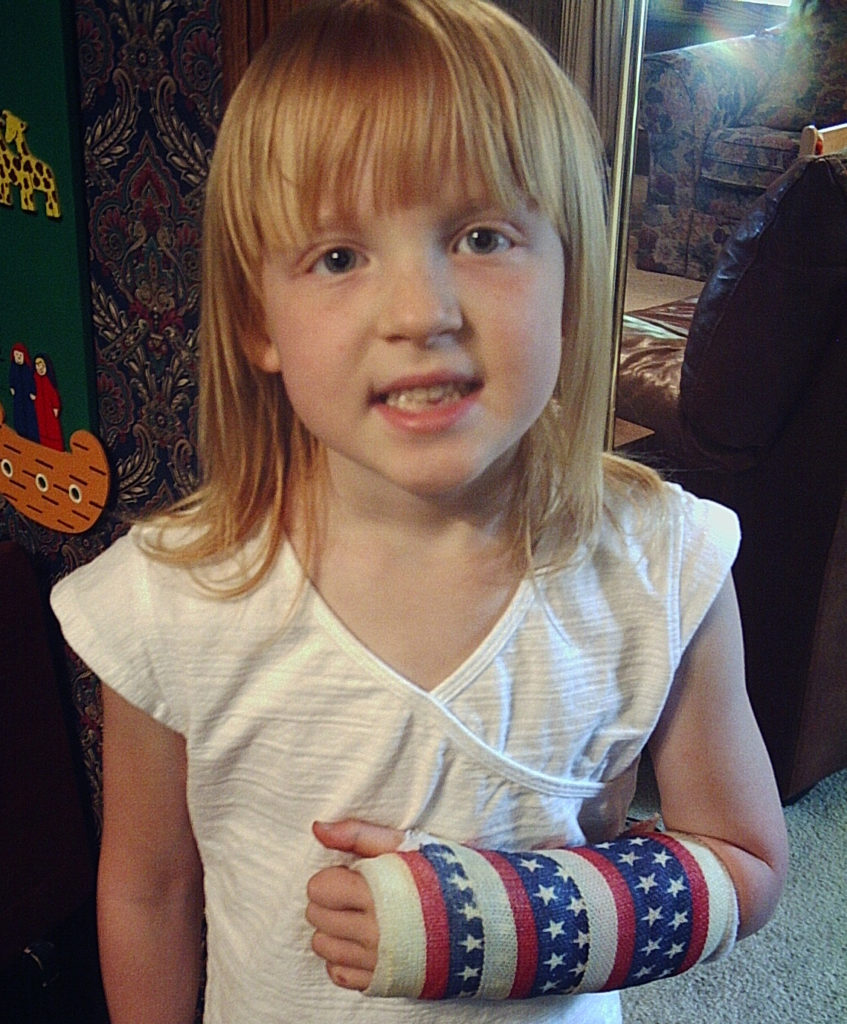 Walking into my kindergarten class after breaking my wrist. When I was in kindergarten, I often played outside before leaving for school. One day, I decided to debut a new trick on our neighbors' steel swing set: the skin-the-cat. I got tangled up, landed on my wrist wrong, ran inside crying, and ended up at the hospital 30 minutes later. For my cast, I chose a pattern that looked like the American flag. While they were putting it on, I started bawling – not because it hurt, but because I was afraid my classmates would make fun of me when I walked into school. (They did not). Six weeks later when I got it removed, I cried again because I thought they would make fun of me because I wasn't wearing a cast. (They did not). Clearly, the logic of a 6-year-old is flawed.
---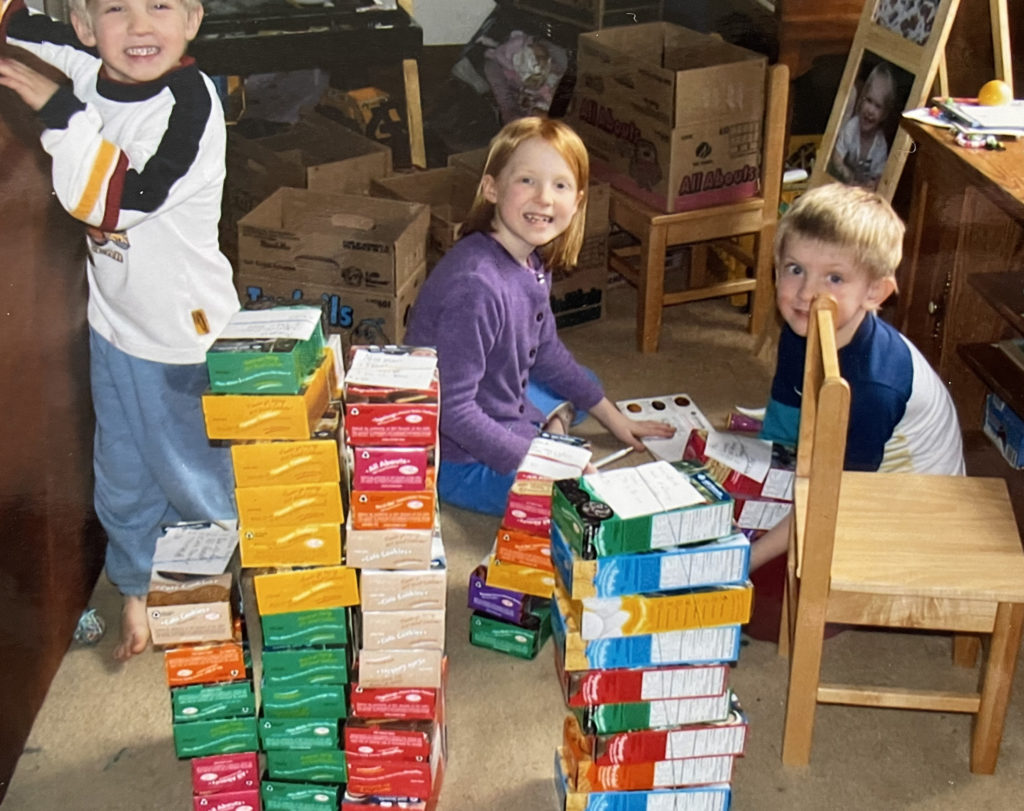 2. Selling Girl Scout cookies. I don't like calling people on the phone out of the blue, and I definitely don't like selling anything. I learned that fairly quickly as a young Girl Scout, selling boxes of Thin Mints and Peanut Butter Patties – back when they were $3.50 a box – to my neighbors and relatives. Even though they all knew me and were more than happy to open their checkbooks, I still dreaded it every year. The best part was delivering them (and eating the ones that people forgot to pick up!).
---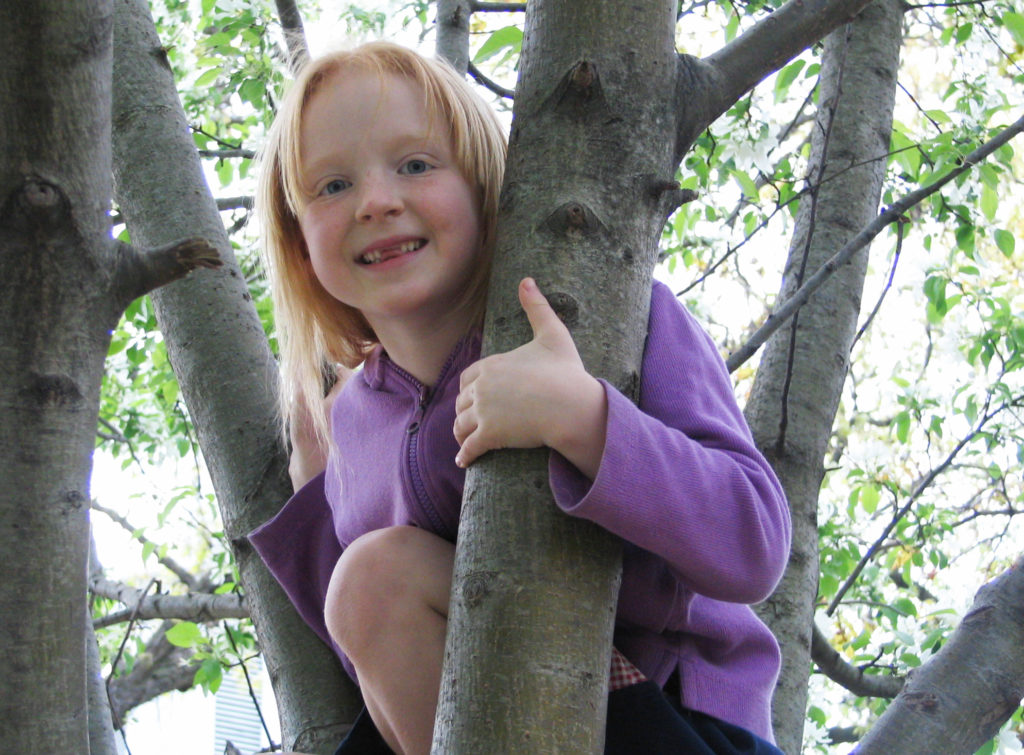 3. Climbing every tree within reach. My childhood home had a crab apple tree in the front yard that was perfect for climbing. My neighbors, siblings and I spent hours in that tree, hanging from its limbs by our knees or seeing who could climb the highest. When we got bored with that, we'd go to the trees across the street that were much more difficult. I had plenty of moments where I felt that I went too high, but my mom had a rule: "If you can get up, you can get down." I always managed to independently find my way back down to the ground.
---
4. Playing on my backyard rope swing. When I was little, we had a giant hackberry tree in our backyard. One year, the tree trimmers were kind enough to leave behind a rope they had jury-rigged on a branch at the top of the tree. We tied a loop at the bottom of the rope and would spend hours jumping off a picnic table on the rope and swinging back and forth. Mind you, the path of this rope swing was filled with obstacles. One wrong angle and you would hit your heel on the edge of the table, the edge of wood beams or the tree trunk itself. No one ever got seriously injured on it, though when I was a bit older, the rope eventually snapped while I was in midair and I landed on my back, which knocked the wind right out of me.
---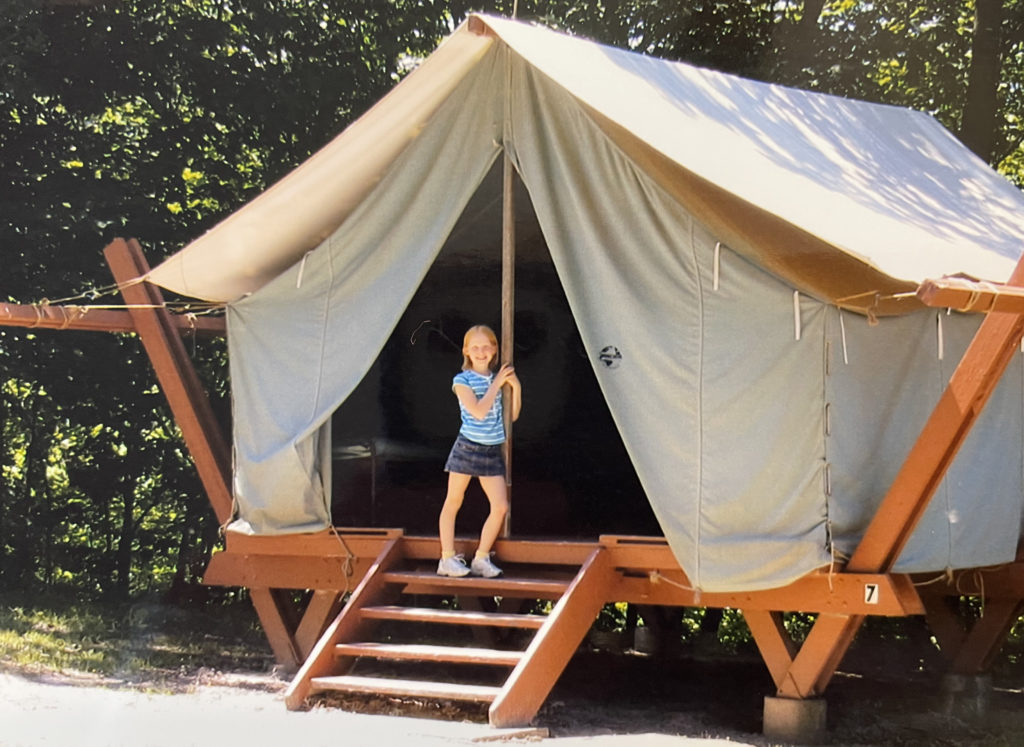 5. Going to Girl Scout camp in third grade for the first time. For any young Girl Scout, going to an overnight camp for the first time is a rite of passage. I chose to sign up for the outdoor adventures program, which included a handful of nights in a canvas tent with three other girls at Camp Sacajawea. I had a blast, and camped there several years after that.
---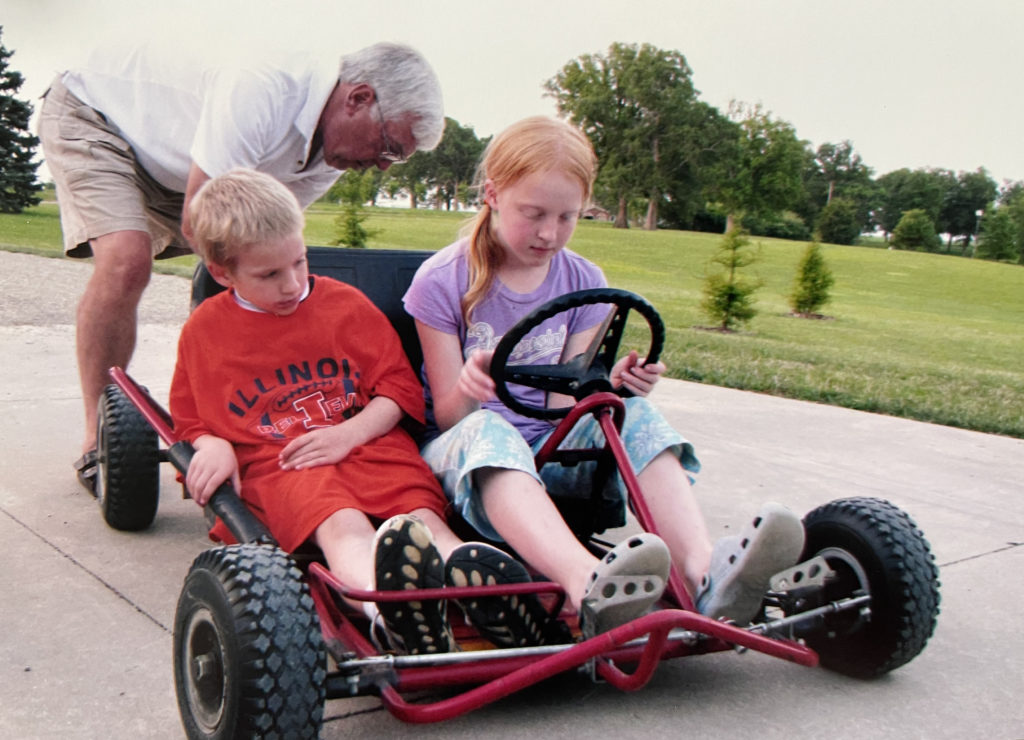 6. Driving my grandpa's go-kart. My grandma and grandpa lived out in the country in central Illinois and had plenty of toys for their 13 grandkids to play with. One of them was an old go-kart, which had a cracked leather bench seat and no seat belts. I learned how to drive it in elementary school, and quickly built up the courage to go faster than 10 mph. In fact, as I got older there were several times when I took turns a bit too fast and would slide across the gravel.
---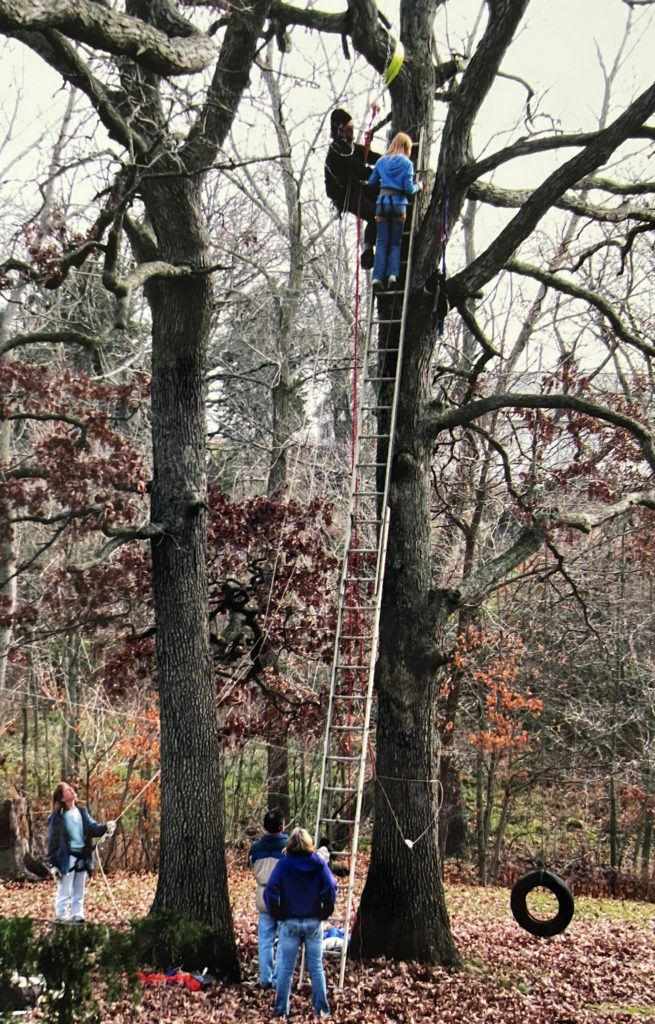 7. Rappelling down a tree. Another thing we occasionally did at my grandparents' was rappel down a large oak tree in their yard. My uncle would rig up a rope system and ladder and encouraged us to learn how to rappel the 20 feet down the tree. The worst part was definitely climbing up the ladder.
---
8. Going skiing for the first time. My middle school offered an annual ski trip to Afton Alps in Minnesota for all of the eighth graders. I had never skied before, but I was one of the first to sign up. After a few runs on the bunny hill, I spent the rest of the day feeling as though I was invincible. I probably fell once or twice, but I don't remember feeling scared. In fact, I persuaded myself to go down a black diamond and try going over a few small jumps! I've only gone skiing twice since then, but I'm certain that if I had to compete in any Winter Olympics event, it would be downhill skiing.
---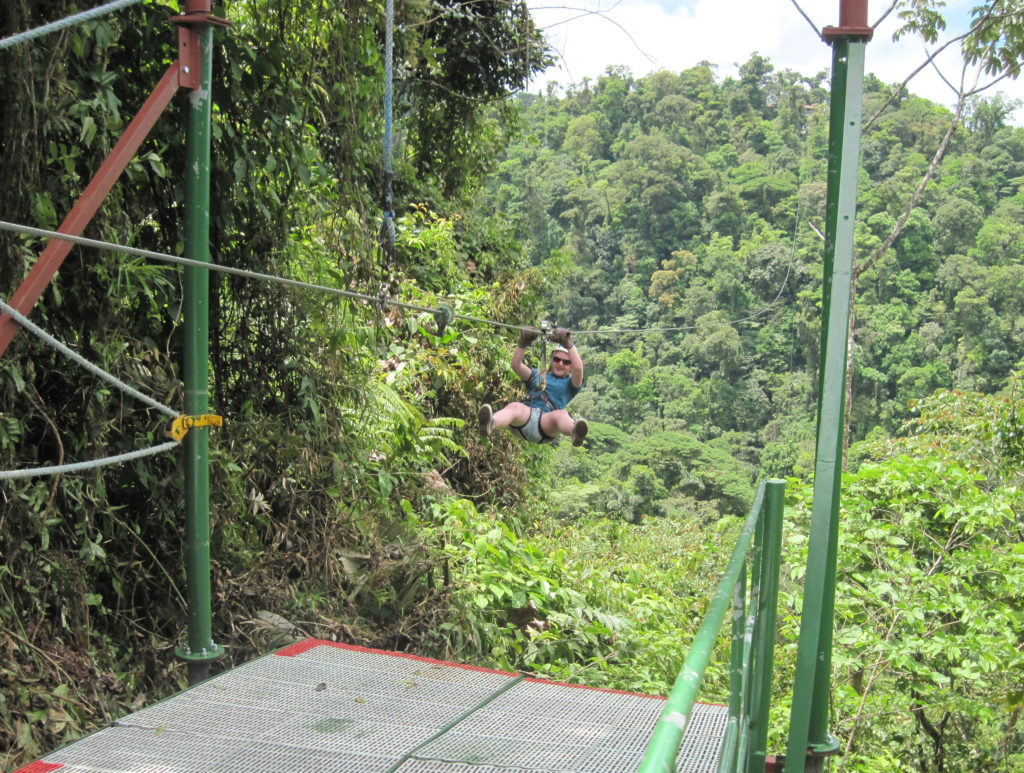 9. Going zip lining in Costa Rica. In middle school, I went to Costa Rica with my grandparents. We filled our week with high-adrenaline adventures, including hiking up a volcano, rappelling down waterfalls and white-water rafting. But the granddaddy of them all was zip lining through the Monteverde Rainforest. Words can't even begin to describe what it feels like traveling 40 mph above the trees with the wind in your hair.
---
10. Flying to Denver by myself. My best friend moved to Colorado when we were in middle school. I flew to visit her by myself when I was 14, having only gone on a trip via plane once before. I love flying, so that wasn't the scary part. What was terrifying was navigating the Denver airport. My flight arrived at the B Gate, and instead of taking the train toward the terminal, I lost my sense of direction and took the wrong train. I eventually found where I was supposed to be going, but I did experience a brief moment of panic.
---
11. Running a half marathon at age 14. My middle school gym teacher started an after-school club where anyone could train to run Dam to Dam. I'm always up for a challenge, so I signed up and spent days running around the school's dirt track and the neighborhood. Despite developing a knee injury and a broken toe, I continued to train because I wanted to prove I could do it. Once race day came, my adrenaline wore off at mile 4 and the pain kicked in. I slogged through the rest of the course, half-walking, half-running. When I crossed the finish line two hours and 44 minutes later, I collapsed into my mom's arms and cried. I was proud of myself for finishing, but I was glad it was over.
---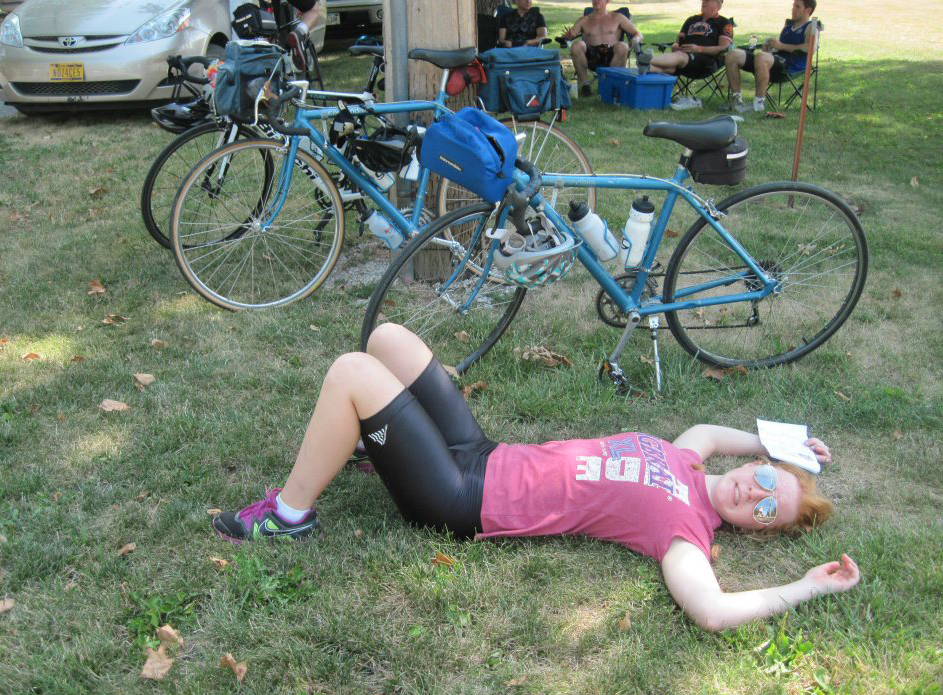 12. Biking 471 miles across Iowa. I grew up in a biking family. My dad biked across the country before I was born, and my siblings, parents and I spent many weekends winding through the Clive Greenbelt Trail. In 2012, my dad and I signed up to bike the full week of RAGBRAI for the first time together. Unfortunately for us, that year was perhaps the worst possible introduction one could have to RAGBRAI. The heat was unbearable that year – it was said to be one of the hottest on record. I distinctly remember one day stopping at a farm that was using an industrial barn fan with a hose attached to it to cool people off and hearing that someone's thermometer read 112 degrees. The lows only got down to the 80s that night, and my pillow was soaked with sweat. Later that week in Marshalltown, a thunderstorm rolled through our campsite, complete with 70 mph wind gusts. Despite all of that, I thought it was a lot of fun and would do the full week of RAGBRAI for the next three years.
---
13. Joining my high school swim team. A bit of background: I ran track for half of my freshman year of high school. That season, I dislocated my hip and pulled my IT band, which essentially marked the end of my running career. I was devastated, but my friends persuaded me to try a new sport and join the swim team that fall – even though I barely knew how to swim in a straight line. I remember feeling so embarrassed the first day of practice because I had to learn how to dive into the water off the blocks and do a flip turn – very basic elements of lap swimming – while everyone else seemed as though they slipped right out of the womb and into the pool. I certainly wasn't great that year, but I gave it my all every single practice. I won the "most improved" award at the end of the season, and by my senior year, I was swimming my signature event – the 100 backstroke – 20 seconds faster than I had my sophomore year.
---
14. Holding – and wearing – bugs and reptiles. In part because my mom was a naturalist, I have never been the type of person to be deathly afraid of insects, arachnids, reptiles or amphibians. I've even been known to put a praying mantis in my hair and let a small anole clamp onto my earlobe as if it were an earring.
---
15. Biking 106 miles in one day. 2015 was the last year I rode RAGBRAI. That year I rode with my high school's cycling club, and I made the decision to ride the Karras Loop, which is an optional extension to the regular route that makes the day a century – or 100 miles. By the time I finished the loop and got to my campsite, my odometer said I had biked 106 miles!
---
16. Eating an oyster in a fancy Washington, D.C., restaurant without spitting it out. In college, my friend and I won a contest and were invited to go to Washington, D.C., on the Newseum's dime, along with other students across the country who won. The COO of the Newseum took us out to a very fancy restaurant (side note: the members of the Washington Wizards were sitting at a nearby table) and ordered a plate of raw oysters for our table. Everyone else was eating one, and I felt I had to eat one too. I realized the second the cold and slimy mollusk hit my mouth that I hated it. It took every ounce of strength to swallow it and pretend that everything was fine.
---
17. Camping alone for the first time. I love camping and I consider myself a very independent person. However, I also like knowing my surroundings and being able to see things. I went on a solo camping trip to Whiterock Conservancy for my internship. The second it got dark, I felt very alone and very scared. There's nothing quite like shining your flashlight into the woods and seeing a pair of yellow eyes staring back at you. (Turns out it was a cat that had wandered off of someone's farm.) It's also quite frightening to wake up to the sound of some sort of animal sniffing your tent.
---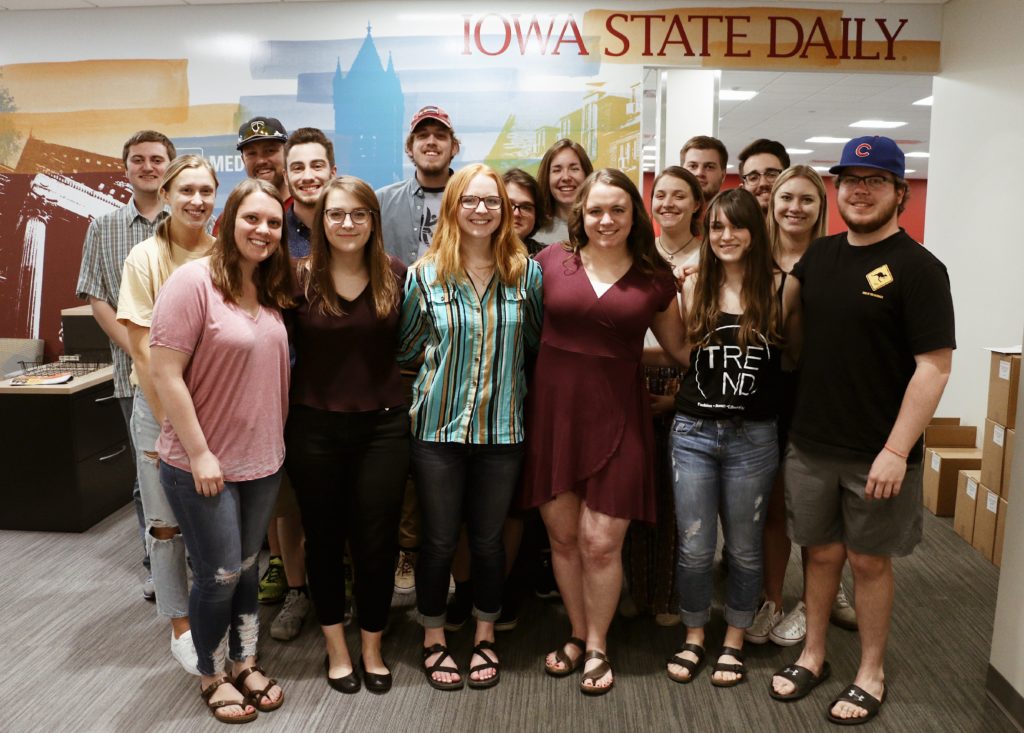 18. Saying yes to leading my college newsroom. Throughout college, I was adamant about being a photojournalist when I graduated. I had a plan for myself: I would slowly move up the Iowa State Daily leadership ranks, until I reached the position of photo editor. Anything but that would be outside of my wheelhouse. I fully intended to spend my senior year in that role, until Emily Barske, who was the Daily's editor-in-chief and in charge of everyone, asked me if I wanted to be managing editor instead. I initially told her, "No way. I'm not qualified." But she assured me that I was the right person for the role, and that I would do a good job. So I said yes. That year, I oversaw 16 editors – and a newsroom of more than 100 people – through the production of a daily print product and online content. It was nerve-wracking, exhausting and a whole lot of fun.
---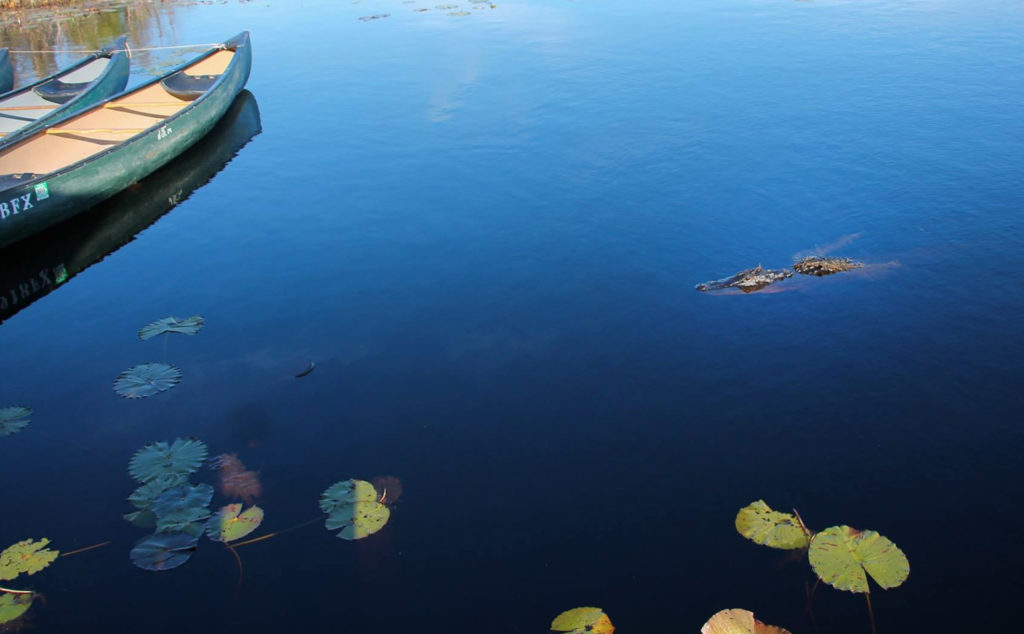 19. Sleeping on a dock in a swamp. One spring break, I signed up to go on a trip to the Okefenokee National Wildlife Refuge through Iowa State's outdoor recreation program. The swamp runs along the Florida-Georgia border and is filled with wildlife, including alligators. Our group spent a night on a dock just a few feet above the water, so hypothetically, it would have been very easy for one of those gators to make its way up onto the platform to sun itself. That did not happen, but the next day a gator did swim right under my canoe and slap its tail on the side of the boat, almost tipping us over.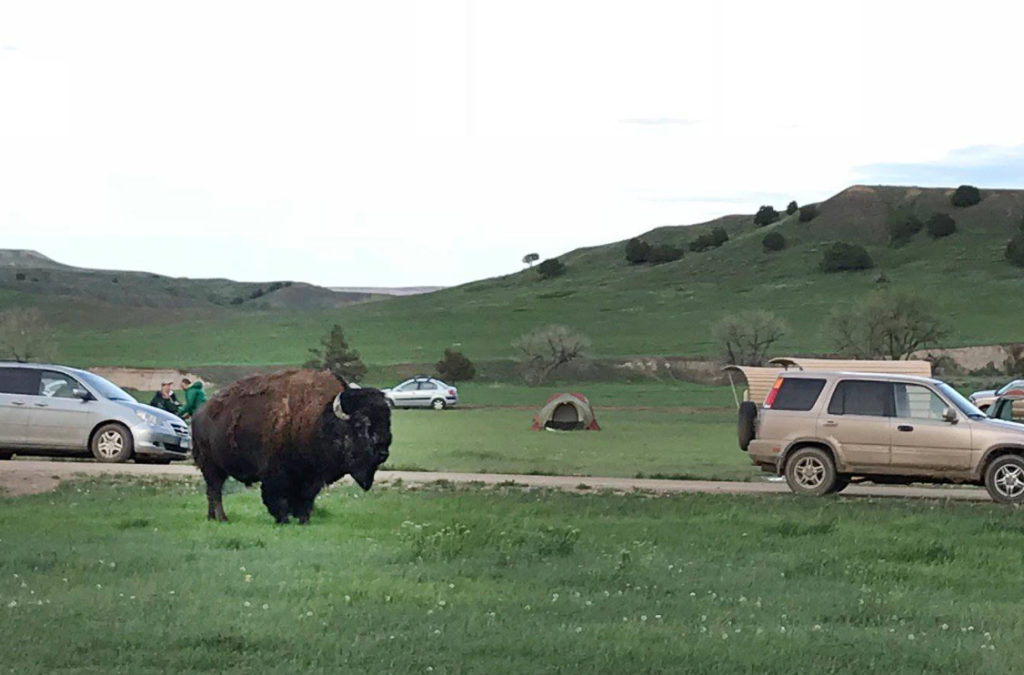 20. Camping next to bison in Badlands National Park. My now husband and I took a spur-of-the-moment trip to the Badlands one May and set up camp at the Sage Creek Campground. We were quite surprised to wake up the next morning to a large bison standing between our tent door and my car. We watched it wander throughout the campground, only charging once at a man who was carrying a Subway sandwich.
---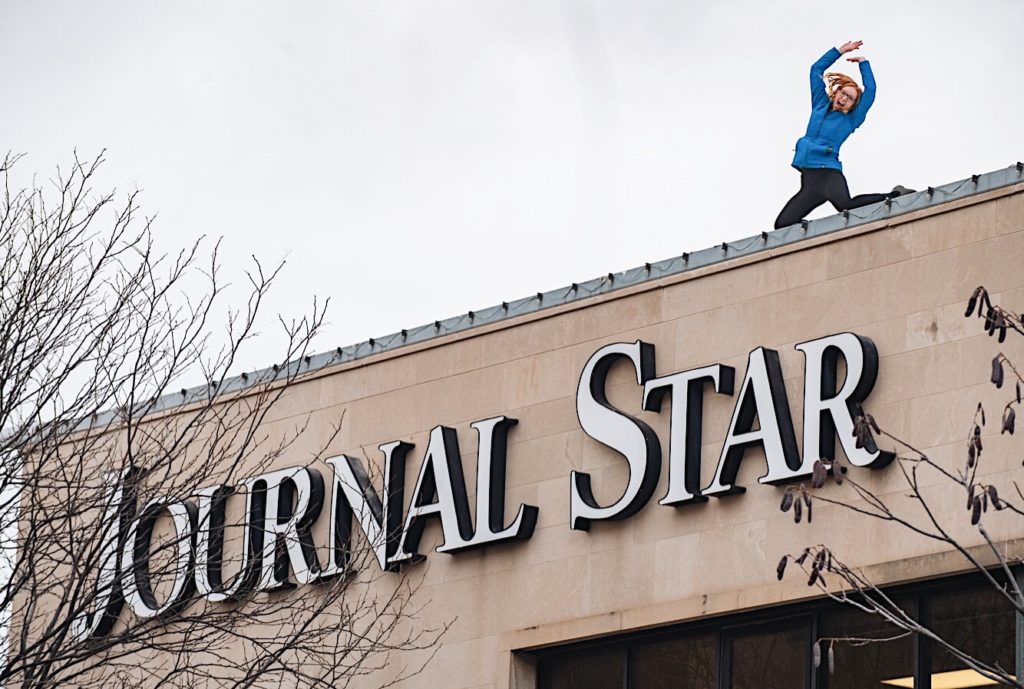 21. Moving to a city where I knew no one. After graduating from college, I accepted a six-month photo internship at the Journal Star in Lincoln, Neb. I moved there knowing no one but a few extended family members who lived in the area. As an intern, I worked weekends and often had weird hours, which not only made it hard to make friends outside of work, but made it hard to go to Des Moines to visit my family. My job was a blast, but when I wasn't in the newsroom, I would often feel lonely and spent many hours crying.
---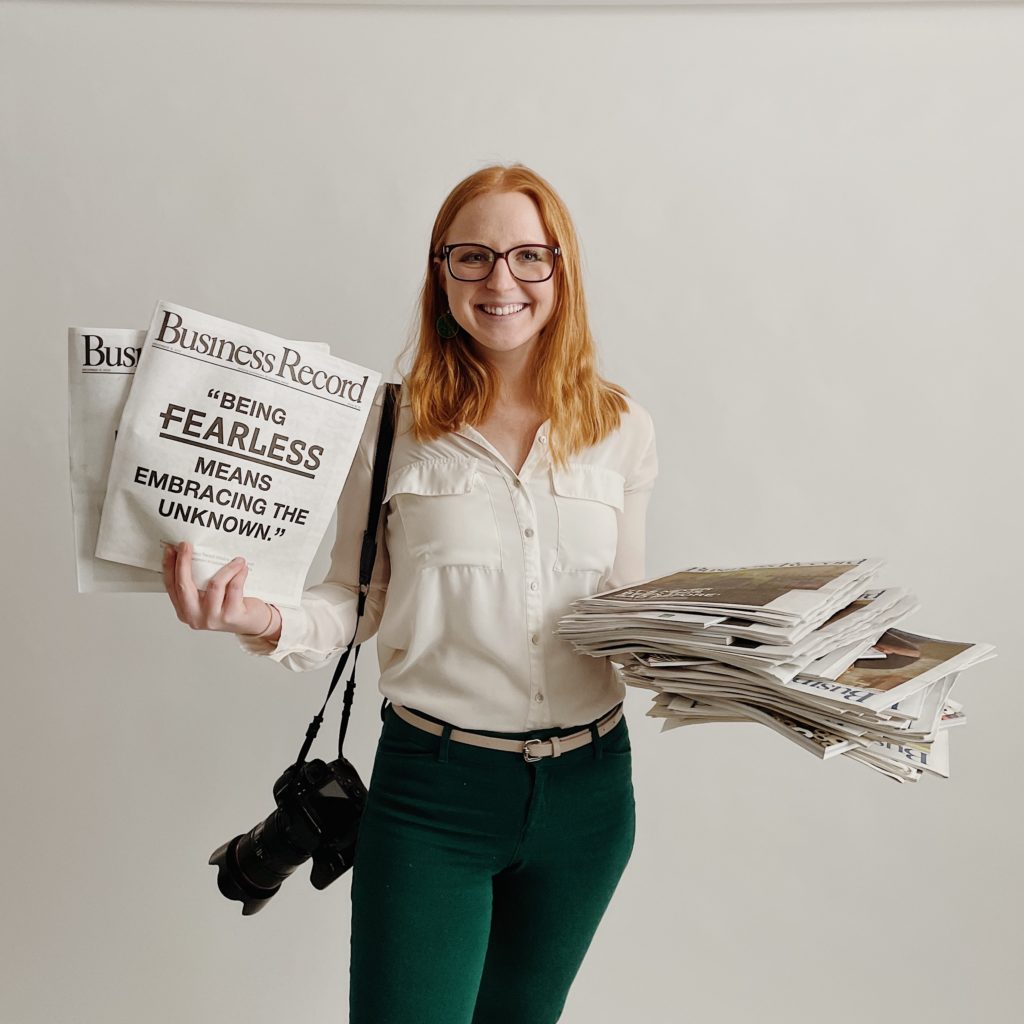 22. Saying yes to this job. I am very open about the fact that being in my current role as the Fearless editor – and being a journalist in general – scares me every single day. It is scary to know that real people are reading what I write and making decisions based on what they learn. But given Emily Barske's track record of persuading me to live outside my comfort zone (see No. 18), I said yes when offered the position.
---
23. Getting my car washed for the first time. This is so ridiculous, but a common theme of my fears is that of uncertainty. For years, I avoided the car wash only because I didn't want to look like a fool driving up to it and not knowing what to do.
---
24. Driving down Trail Ridge Road at night. Trail Ridge Road is a high-alpine highway within Rocky Mountain National Park. In a mere handful of miles, you eventually reach an elevation of 12,183 feet. Once you get above the main tree line, there are spots where you run the risk of plunging to your death if you happen to make one wrong movement or divert your eyes for a split second. If that wasn't scary enough, I drove down it when it was pitch black out.
---
25. Getting married. Planning – and re-planning – a rehearsal dinner, ceremony and reception during a pandemic was difficult. Not to mention that I was one of the first of my friends to get married, so I had to figure out many things myself. I was so nervous about things not going to plan, but it truly was the perfect day.
---
It's easy for someone to say, "I wouldn't consider myself as being fearless." Quite honestly, until this year, I did the same thing. But after taking time to reflect on my youth and adolescence, I could not have been more wrong.
Whether you realize it or not, there are opportunities to be fearless every single day. Giant acts of bravery are not a requirement for being fearless. Try a new food. Send an email to someone you'd like to get to know. Learn a new language. Go for a walk in a new neighborhood. Write a letter to the editor of your local newspaper. Speak up in a meeting.
I'd love to hear about a time when you were fearless. Send me an email or share your story with us for a chance to be featured in a future newsletter.