Watch videos from previous events
---
FEARLESS FOCUS: Confidence
How to empower ourselves and women we know to succeed in work and life
Thursday, June 22 at noon
Due to systemic and individual barriers, women may be on a continuous journey to improving their confidence. Confidence can come in many forms – body image, self-esteem, willingness to step outside our comfort zones – and they all affect one another. Confidence plays a role in whether we dive into challenges or sit them out, whether we negotiate our salaries and whether we stand up against inequity. In this conversation, our speakers will talk about how we can empower ourselves or women we know in finding confidence in ourselves as we work toward professional and personal goals. You'll leave feeling energized with a better understanding of why confidence can at times be hard and with strategies to inspire us to find ourselves worthy and in turn help others see that they are enough, too.
Panelists
Bridget Cravens-Neely – CEO, Big Brothers Big Sisters of Central Iowa
Jennifer Carruthers – owner/creative producer, 11 Eleven Productions
Angie Chaplin – founder/owner, Mindful Leadership
Abi Reiland – senior associate, Jones Lang LaSalle Brokerage, Inc.
FEARLESS FOCUS: Risk-taking
How risk-taking and failure can help women succeed
Tuesday, Oct. 10 at noon
The most successful people have often failed – many times – before getting to where they are now. They take big risks, which requires taking a leap of faith even through fear. In this conversation, we'll hear from women who have done just that. Girls and women are often taught, or put pressure on themselves, to be perfect and are less likely to shoot for a goal than boys and men if they don't think they're qualified. Through sharing both personal and business-related examples, our speakers will give advice on how to find success, how to learn from failure and how you can support yourself or women you know in the journeys toward reaching goals.
---
These events are part of the Business Record's Fearless initiative, which is a multiplatform initiative with women-centered content, events and media designed to help women and the companies and allies who both value and support them. The elements of this brand can be simplified into one goal: We want to help empower Iowa women to succeed in work and life.
Through the Fearless Focus event series, we give you the opportunity to learn from and connect with others around the state equally as passionate about these issues. Women, gender-nonconforming individuals and male allies are all encouraged to be fearless with us.
Those who subscribe to our weekly Fearless e-newsletter see in-depth, solutions-oriented reporting about gender and family issues. If you haven't already, we encourage you to sign up for it (it's free!).
Be more. Fear less.
SPONSORED BY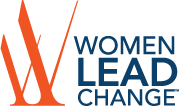 ---