By Emily Kestel, Fearless editor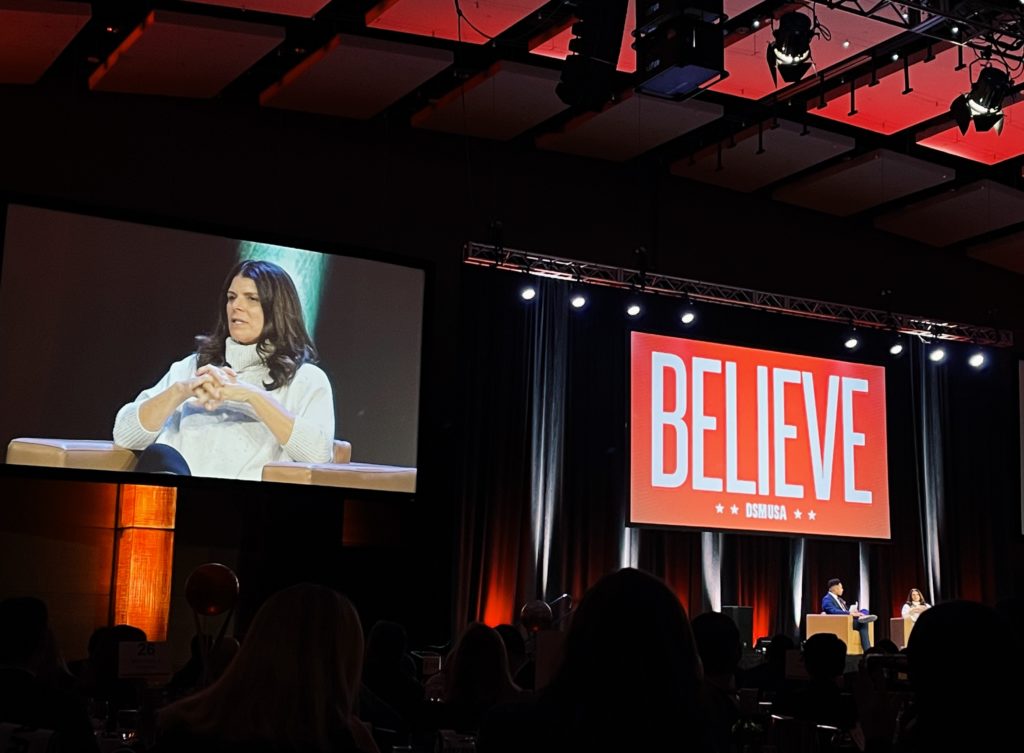 I have to believe that one of the most common questions professional athletes get asked is what advice they'd give to others.
Retired professional soccer player Mia Hamm doled out several words of wisdom at the annual Greater Des Moines Partnership Dinner, all of which are applicable to everyone, not just those wanting to be elite athletes. Hamm is a two-time FIFA Women's World Cup champion and two-time Olympic gold medalist and is said to be the world's most outstanding woman soccer player in the early 2000s.
Below are three pieces of advice that are worth implementing in your own life.
Work hard to be the best you can be every day.
At several points throughout her remarks, Hamm spoke of her competitive personality and desire to be the best.
Hamm told a story about the time she told her coach, Anson Dorrance, that she wanted to be the best. Dorrance had asked her what she wanted to be as a player.
"I want to be the best," she responded.
"Do you know what that means? Do you know what that takes?" Dorrance said.
Hamm admitted she didn't know what it would mean or what it would take.
"He walked around behind me, he went to the light switch and flipped it on. He said, 'All it is is a decision. The problem is most people make it once. The great players and great success stories make it every single day. … You have to believe that you're worth it.'"
Like every athlete – and frankly, every human on earth – Hamm said she had bad days and moments where she felt off. In those moments, she said, having friends who believe in you is crucial.
"Today may not have been your best day, but I know that you're going to be better tomorrow," she recalled her closest supporters telling her.
Every little thing you do matters.
In order to fully commit to getting better every day, Hamm said it's important to understand that everything you do matters.
"You can't wait for the coach to be like, 'Now I'm paying attention.' When you show up, how you carry yourself, how you behave, how you focus and prepare yourself … matters."
Successful leaders carry the water.
Another piece of advice Hamm often gives others is inspired by her former teammate Carla Overbeck, who served as the captain of the U.S. national women's team: Great leaders carry the water.
Overbeck was known for carrying her teammates' luggage to their hotel rooms for them, demonstrating that great leaders aren't necessarily the best on the team; rather they're the ones who demonstrate leadership even when the spotlight is off.
"Carrying the water means doing all the little things. Don't wait for someone to tell you, 'Can you grab the ball bag?' Just grab it. … That shows your teammates that you're not just invested when you stand on the top podium. You're in it for all the gnarly and unappreciated stuff," Hamm said.
"That's how we survive as a team, a family, a company – doing the stuff not because you're asked to do it, but because you believe it's the right thing to do."