By Celeste Lawson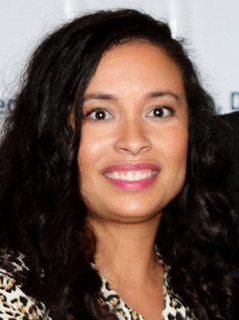 This past Jan. 19 marked the second anniversary of the death of my mother, Lois Spinks Lawson, due to metastatic breast cancer, breast cancer that kills.

Although my mother was small in stature, she had enormous strength, both mentally and physically, even on the days leading up to her death. Her strength often surprised family members and the doctors and nurses tending to her care. She always lived her life in such a manner whereby she believed that there wasn't any obstacle too great, or challenge too difficult, as long as she had faith. In the end, it was her faith in a higher power that comforted her as she courageously lost her battle with an aggressive disease and crossed over to the afterlife.

Although there have been many sleepless nights wherein I dreamed about my mother, I try to elevate the best memories when thinking about our time together. However, I increasingly find myself wondering whether there was more that I could have done to extend her time on earth. My father and I continue to share our thoughts about the loss of my mother and he tries to console me with the understanding that life is about faith and science. Faith in a higher power that has the final say over when we depart this domain and travel into the ultimate domain. However, while in this domain, the higher power has enriched, and continues to enrich, our daily lives with ways and means to enhance our ability to live out our lives. Central to the best usage of these ways and means is knowledge.

As a licensed educator, I believe the higher power has provided us with the ability to seek and share knowledge. Therefore, I also believe the death rates due to metastatic breast cancer can be reduced over time with increased knowledge, meaning increased public awareness and scientific investment. While data reveals that white women are more likely to be diagnosed with metastatic breast cancer than any other race, the data also reveals that African American women, such as my mother, experience the highest mortality rates from the disease.

Regardless, a cure must be found for all people stricken by this disease. Although my advocacy has thus far led to a proclamation that was signed by Gov. Kim Reynolds recognizing Oct. 13, 2020, as Metastatic Breast Cancer Awareness Day in Iowa, my work is not yet done. Our work is not yet done. We must apply our faith and reach out to our state legislators, and others, to pass legislation that measurably enhances public awareness concerning the challenges and opportunities for reducing – and someday eliminating – metastatic breast cancer via faith and science.

Because I have witnessed my mother's undaunted will to embrace life despite the fact that she understood that there was no cure for her illness, I will forever remember her as my shero … and fearless!

Celeste Lawson is a master educator with more than 20 years of classroom experience teaching students at the elementary, secondary and postsecondary levels. In addition, she is a freelance writer who focuses on various aspects of education and cultural diversity.