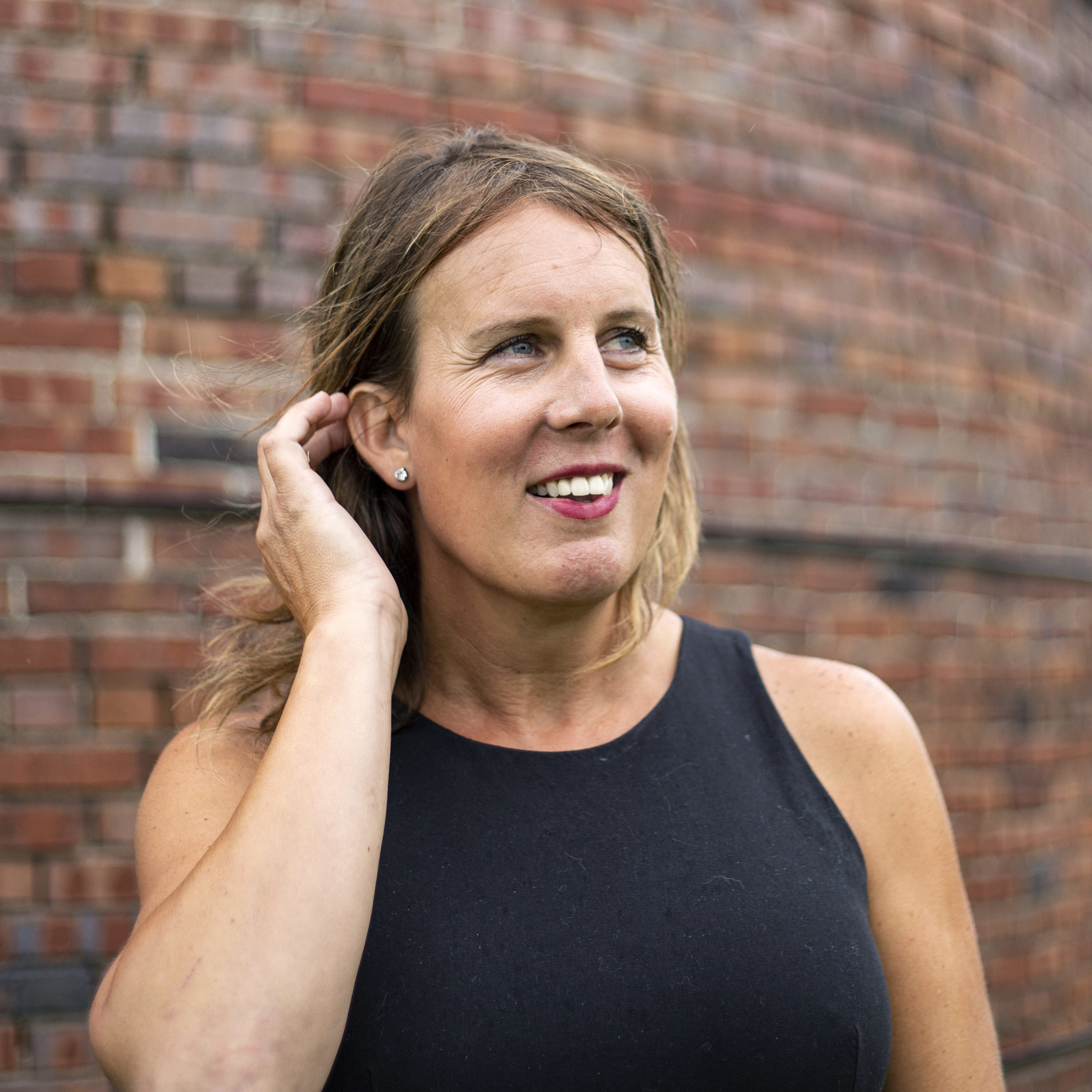 Elle Wyant is an account executive at United Parcel Service and is the chair of the LGBTQ Business Resource Group at UPS. She is also on the One Iowa board of directors.
The biggest turning point in her life was making the decision to live her life authentically, as a trans woman. She began her transition in 2009, officially came out to her friends, extended family and her workplace in 2010, and had gender confirmation surgery in 2012. Wyant hopes that by owning who she is, she can be a role model for people in her community.
---
Being transgender, whether people know it or not, I have to own it.
Living in my small town that I grew up in, I can't hide. I can't be that wallflower. I'm 5 feet, 10 inches and I wear heels. I'm visible. I want to be proud of it, share it and be that person that people can look up to and learn from. I don't want to live my life worrying about the what-ifs and being miserable because I can't tell someone something.
At first, I was terribly nervous. I couldn't sleep. Am I going to make the right decision? What are people going to think? How will I tell someone that I'm going to look different on the outside but convince them strongly enough that I'm the same person on the inside? How will that come across?
My coming out was in phases. I told my now ex-wife on my very first date that I was transgender. I had to tell my parents that I was transgender before the wedding day that my now ex-wife was having jitters about getting married.
[I told them while] riding in a farm truck, driving to the Quad Cities to pick up a John Deere tire. We're a week or two away [from the wedding]. They're sitting in the front seat and I'm sitting in the back seat sweating bullets. And I tell them. My mom tells me, "Well, we kind of already know." My dad said, "Well, your mom told me to ask you why there was a pair of your sister's underwear underneath your bed. And you had told me you were just experimenting. I knew there was something there."
I got divorced in 2009. It was a quick divorce. I'd already had my two daughters. The way my divorce ended up being, I pay child support. I was afraid that if I didn't have a job and I wasn't able to pay child support, my ex-wife could find some way to keep my kids away from me. That was a huge fear. I don't want to be too loud. But I also want to live my life.
I remember my ex-wife telling me that I'm selfish. That cut right to the heart. I'm not being selfish; I just don't want to kill myself. I don't want to drink myself into a stupor every night because I can't live my life. I don't want to be miserable.
She said, "You can't tell the kids. If you do talk to the kids, you can be called their aunt but you're never going to be called their mother. You didn't give birth to them, you don't know anything about what it is like to be a woman."
I hadn't told any of my dear friends, and all of my groomsmen didn't know. But I picked my high school best friend's wife to talk to. And we would talk every day about it. I kept a lot of those emails because I want to be able to look back at that.
The third element of my coming out, I had written a letter and I sent it to everyone on my Yahoo address book. I said I am transgender, I am going to transition, I hope you're here for me, if you're not, I understand. I didn't get a lot of responses. I waited awhile and then if I saw them, I would say, hey, did you get my email? It was a very passive way of coming out.
I was worried about coming out and moving back to my hometown. Everyone in my hometown knows me by my dead name and as the sports kid, the kid who grew up on the farm. How am I going to show up in female form? What are they going to say? I didn't have a lot of friends here anymore. Some people chose not to associate with me. Others started coming out of the woodwork and messaging me on Facebook. There was a lot of gossiping and it was hard.
I had a guy once in Iowa City who was sitting right next to me. He reached over and he grabbed my neck. I asked, "What are you doing?" He said, "I'm just looking for your Adam's apple." He felt like it was his right to reach up and violate my private space.
When I came out to my workplace, knowing that I wasn't going to get fired because of it, I immediately felt so much happier with the outlook of my life.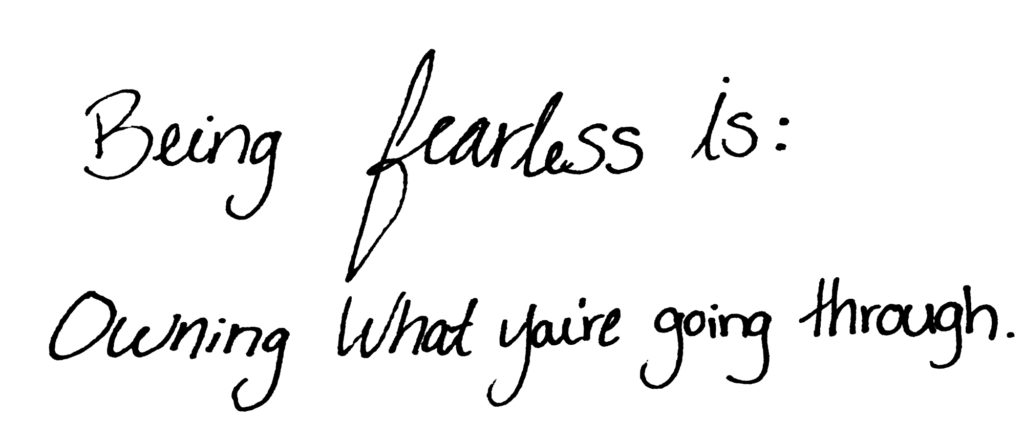 I called it the ugly duckling phase because my hair was so short back then. It was just getting around my ears. I had put on earrings. I was coming to work in boy mode and they're like, we've got a situation here where you're not in proper attire. So you can either put on a male wig and tuck your hair under, or you can transition. There's never a good time to make the right decision. You just do it or you don't do it. I was trying to wait for the perfect time, but unfortunately it happened a bit more suddenly at UPS.
I recall my mother and me going clothes shopping. We had never gone shopping for female clothes. We went to Banana Republic and we ordered their tall section of women's slacks and jackets. What I did the night before was Iay out all my clothes, the stockings, the heels, everything else. I curled my hair and did my makeup the night before as practice to get ready for the first day.
We had a meeting with our management committee. I sat in an office in Cedar Rapids. There was a director of sales, a labor manager, an HR manager and myself. The way we approached coming out was, I was going to go to the locations that I [work with]. At the time, I had Waterloo, Cedar Rapids, Dubuque and Mason City. We all got in our cars, we spent two days going to those centers. We talked to every center manager and supervisors, and then the supervisors could talk to the drivers and the part-time people. They said we're here to support you. You tell your story and we're going to reinforce the fact that Elle is not going to get fired and she'll use whatever bathroom we have available. That was how I came out at UPS. I hadn't changed my name yet but I was coming into customer locations as Levi in a female form. I was very nervous.
Every time I go into a new building, I'm thinking, what if they clock me? What if they looked on social media and knew that I used to be a boy? How are they going to treat me because of it? I thought, what are the employees going to say?
It was therapeutic after going into work in those very first days as my authentic self but still going there as a more feminine version of Levi. I then took all of my clothes to Goodwill that weekend. I took everything. Socks, underwear, slacks, business suits. I think I kept one or two pairs of jeans because I was still doing some farming. 
[My first full day as Elle], I showed up on July 26, 2010, and I stood in front of all my UPS drivers and told them things about their day before they were dispatched. Immediately after that, my supervisor friend and I went out and had breakfast. We went to the HyVee in Cedar Rapids on Edgewood Road and had brunch and we talked. I had eggs, hashbrowns and wheat toast with peanut butter. I think I made a few customer visits that day, something very easy. I was emotionally spent.
Once I started my transition I was like, I don't know why I didn't do this sooner. It was a huge weight off of my shoulders, coming out and living my authentic life. That's the biggest unknown anyone can do, where you completely change people's perception of you. I didn't change on the inside, but it affected a lot of people, and a lot of people thought I was selfish for trying to be fearless. But I felt good. I'm living my life authentically and I don't care what anyone says.
---
What does it mean to be fearless?
It has nothing to do with knowing that you're purposely being fearless. In retrospect, you can use that term to realize that what you were doing at the time might have been groundbreaking or without regard for your own life, knowing that in my particular situation I was doing something to improve my life and to improve the life of others.
I see fearless in other people. I don't see fearless necessarily in myself. I feel like I'm being selfish if I say I'm fearless. I'm not brave. I'm not a hero.
What does it look and feel like?
Being fearless seems to be a bit reckless and I try to think through my decisions and weigh the pros and the cons before making that decision. I am transgender. I think that there are people in my hometown community that fear people who are transgender. I feel like people who are transgender that are going to make the decision to live don't think of themselves as being fearless. For my particular situation, I guess I was fearless but really I don't use that term. I owned my decision and live with that decision for the rest of my life.
When I made that decision to transition and to transition outwardly and live my life authentically within my community and within my workplace, all that weight I was carrying on my shoulders, all those negative thoughts went out the door. I can appreciate so much more and have so much more compassion for others because I'm not just reading what someone did or watching or understanding someone else's story, I'm actually living it.
How do you become fearless?
I think there's things that people can do privately that maybe they can't do publicly. For me, being transgender and transitioning, I'm out in public. I'm out representing the community one way or another. But we need support groups. We need to phone a friend. Specific to my community, we need ears. We don't need to be told, we just need to listened to. By doing that, you're in your way being fearless.
Draw the word fearless.
For me, living authentically means I'm not hiding. I'm able to hold my head up, look someone directly in the eye and say what I mean without fear of criticism or retribution. I'm living my life the way I want to live it.