By Maria Corona, executive director, Iowa Coalition Against Domestic Violence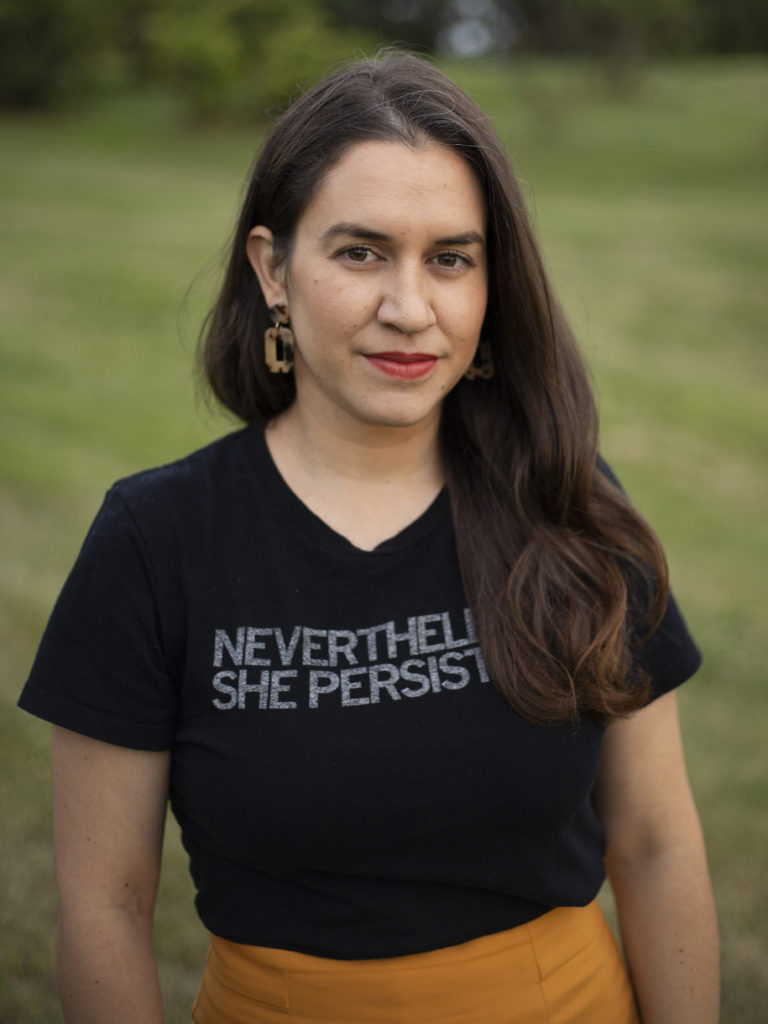 Intimate partner violence is a preventable but persistent public health problem affecting almost 1 in 2 women in their lifetime. Failing to prevent violence is a public policy choice. Gender, racial, economic and social inequity are the roots of sustaining and perpetuating violence.
Addressing these systems of oppression as a collective, across sectors and through equitable policies at all levels and systems is the most direct path toward violence prevention.
How so?
Unequal power and resource distributions across race, class, gender, sexual orientation, gender expression, ability, immigration status and other identities create disproportionately harmful outcomes for children and families.
Unequal power and resources affects how individuals experience violence; if and how victims access or define justice; how systems, organizations and individuals respond; help-seeking behaviors; and how victim needs are met. It affects individual and community safety, health and well-being.
Iowa's crime victim service delivery model and network of 29 victims service agencies across the state (serving sexual and domestic violence, homicide, and violent crime victims) are nationally recognized. They are administered by the Crime Victim Assistance Division and supported by the Iowa Coalition Against Domestic Violence and the Iowa Coalition Against Sexual Assault.
Due to limited funding, in 2013 Iowa implemented a restructured service delivery model to effectively provide quality services and better serve survivors of sexual assault and victims in rural areas.
The restructure prioritized mobile advocacy and a "housing first" model focused on prioritizing safe housing and offering comprehensive support services to promote long-term stability beyond crisis counseling.
Since implementation, providers more than doubled the number of survivors served, greatly expanded access in rural areas, and more effectively provided comprehensive, quality services.
Unfortunately, Iowa invests very little in crime victim support services. In 2017, legislators cut state crime victim services funding by 25%, illustrating the lack of priority to invest in the safety of survivors.
In the "aftermath" of COVID-19, we are witnessing a higher demand for services, increased costs in victims' needs and unprecedented staff turnover. Crime victim service providers rely on state funding to support staff and infrastructure. Less funding means less staff and fewer victims served.
Insufficient funding inevitably forces providers to prioritize crisis support and curtails Iowa's success in building an ecosystem of support for survivors before and beyond the crisis.
Iowa victim services are nationally recognized because of the number of culturally appropriate victim services agencies working with historically excluded communities, including immigrants and refugees.
There are a total of seven culturally specific victim services agencies (more than any other state): Latinas Unidas por Un Nuevo Amanecer (LUNA), Monsoon Asians and Pacific Islanders in Solidarity, Thrive Together, Resources for Indigenous Survivors & Empowerment (RISE), Amani Community Services, Nisaa African Family Services, and EMBARC.
These organizations work within grassroots, mutual aid, community-based and now limited volunteer-based strategies. However, they are the least funded and structurally supported programs.
Iowa's culturally specific programs (CSPs) work with victims that need culturally and linguistically relevant services and those that typically have the highest intersectional and compounding needs that further instability.
When funding cuts take place, these organizations are hit hardest. Again, communities needing the most support are given the least resources or are ultimately excluded. Nonetheless, CSPs' strength, community connections, understanding and culturally grounded expertise are vital to Iowa and benefit survivors across the state.
We must invest in these organizations to achieve health equity and justice.
More broadly, to address domestic violence and all other forms of violence, we must prioritize a public health approach in which we create healthy environments for people to live, learn, work and play in.
We must focus on protective factors; housing, economic stability, health care access, language justice, community connection and life-giving systems that work and are accessible to all.
We must create equitable policies across organizations, communities, cities, counties, states and the nation. And we must be brave in dismantling all structures and policies that enable disadvantages.
We noticed how quickly systems began to shift and change during the global COVID-19 pandemic, so we know innovation is possible. It is a simple matter of will.