By Emily Blobaum, Fearless editor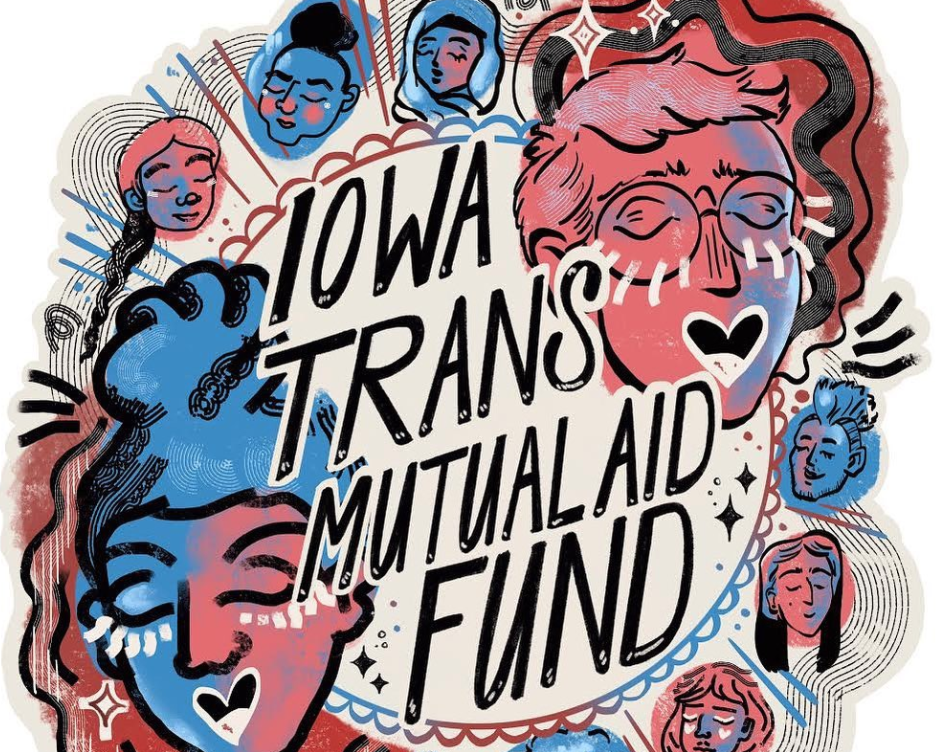 More than 1.4 million adults in the U.S. identify as transgender. Many want to receive gender affirmation care, but can't afford it.
One new Iowa mutual aid organization is trying to change that.
Earlier this year, Max Mowitz, who is the program director at One Iowa, and a group of board members created the Iowa Trans Mutual Aid group after seeing positive community response from racial justice protests and the creation of other mutual aid organizations. Mutual aid is defined as a collective coordination to meet needs, often through crowdsourcing donations.
Iowa Trans Mutual Aid's mission is to supply funding to trans and nonbinary individuals seeking gender affirming care. That can be anything from binders, tucking garments, name change documentation fees, surgery support, hormone replacement therapy and copays, Mowitz said.
"It's really hard to access health care as a trans person," Mowitz said. "This is really, really needed."
Mowitz, through their role as a gender affirmation doula and personal experience when seeking their own gender affirming care, recognizes that while the barriers are plentiful, they're compounded for marginalized groups.
"I'm a white, financially secure person with a bachelor's degree and it's hard for me to get health care. I have great insurance and it's still really hard for me to access it," they said. "It's that much harder for trans and nonbinary people in rural parts of the state and who are [people of color]."
Major barriers to accessing gender affirming care include:
Lack of inclusive and culturally competent providers. The perspective that providers have on trans care is important, Mowitz said. If they believe that being trans is wrong and that it's something to be fixed – "pathologizing it as a disease or illness" – it's hard to have care that is loving and compassionate, Mowitz said. OneIowa lists 11 LGBTQ-specific and LGBTQ-inclusive health care providers on its website, many of which are located in central and eastern Iowa. That means that a trans person living in the northwest part of the state may have to drive four hours to see an inclusive provider, Mowitz said.
Cost. Gender affirmation care is expensive. Without insurance, hormone replacement therapy can cost between $40 and $500 per month for trans men. Trans women can expect to pay at least $1,500 per year. Gender reassignment surgeries, which include, but are not limited to, vaginoplasties, breast augmentation surgeries, hysterectomies and orchiectomies, cost thousands of dollars. "There are so many barriers that people experience, we don't want cost to be one of them," Mowitz said.
Applications to receive aid open Sept. 15, Mowitz said.
Mowitz emphasized that applications are "not a measure of how much somebody deserves aid," but are meant to be a confidential way to gather basic information needed to distribute aid.
"There might be times where we have to make challenging decisions about who gets aid, but for the most part we want to give aid freely and not create restrictions," Mowitz said.
Community members can donate to the fund through Venmo.
More information about the Iowa Trans Mutual Aid Fund, including the application, can be found on its Linktree.