By Emily Kestel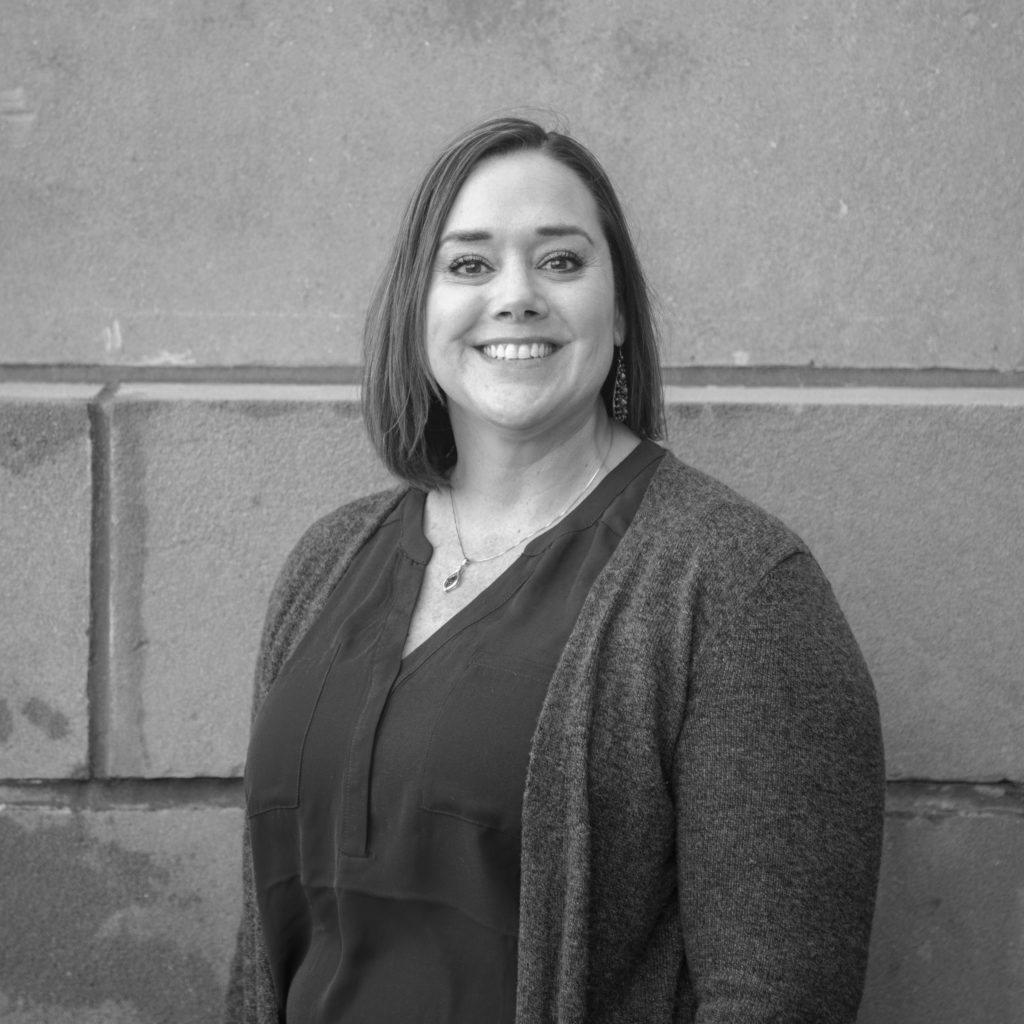 Position: sexual assault forensic response coordinator, Office of the Attorney General of Iowa
Hometown: Des Moines
Family: Husband Chad and daughter Evie, 7
Education: Truman State University
Age: 43
Contact: sara.hulen@ag.iowa.gov
---
In 2021, the Iowa Legislature passed a bill that would create a sexual assault forensic examiner program within the attorney general's office. The person in charge of the program would be tasked with maintaining a list of all sexual assault nurse examiners (SANEs) and oversee their training.
SANEs help patients who have experienced a sexual assault or abuse, and collect any evidence – through what's often referred to as "rape kits" – that could be used in a court of law, should the patient choose to press charges.
In January 2022, Sara Hulen was hired to run the program, serving as the state's first sexual assault forensic response coordinator.
Previously, Hulen worked at juvenile detention centers in Iowa, Missouri and Colorado. From 2012 to 2020, she worked at Polk County Crisis and Advocacy as a sexual assault response team coordinator and advocate for those who experienced violent crime, which most commonly included sexual assault and homicide. Just before coming to the attorney general's office, she also worked as a victim liaison on the felony docket at the Polk County attorney's office.
The following conversation has been condensed and edited for clarity.
---
What do you do in your current role, and what are your goals?
Right now, I'm in the process of collecting information of where SANEs are at and where the biggest gaps are around the state. The first goal is to get more SANEs trained. We're going to start training nurses in July. After that, hopefully the circle of nurses will be much larger, and then we can work on the protocols and how we're going to make it work in rural communities. I also have to provide a two-hour training by July to hospital people about basic sexual assault stuff: what a SANE is, what a sexual assault response team is, what collecting a kit looks like.
My other goal, as silly as it seems, is to have more information out there. With survivors, there's a lot of self-blame. I have found that many cannot sleep at night thinking about this, so they will Google what to do. I have looked at every single hospital's website, and very few – maybe two – have anything mentioned about sexual assault and sexual assault services at all. So my hope is to have better information out there, so when people are Googling in the middle of the night, "Where do I go? What do I do?" it's there, rather than having to make an awkward phone call.
My other area of concern is pediatrics. Currently, 95% of the SANE nurses that we have in Iowa are adolescent-adult trained. That's 13 and above, or in some areas like Polk County, 12 and above. But for the birth-through-11-or-12 population, there are very, very few pediatric SANEs in the state of Iowa – maybe 10 or less. The good part of that is that kids are usually late disclosers. So typically it's been ongoing and by the time they disclose, it's not something that just happened. It's like, you're riding with your kid in the car and they say, "Hey, Mom, Uncle Bobby did this to me," and the last time that he saw them was in the summertime, so they're not going to have an exam. Those cases are served by child protection centers, and they would just do a forensic interview with them. But the bigger concern is with the ones who say, "Mom, I just got home from Joey's house and his brother did something to me." Services for them are very much lacking, in my opinion. People would drive for hours in the middle of the night with their kid to get services. We're doing a big disservice to kids. Child sexual abuse is very prevalent, and the window for child sexual abuse to get evidence is much smaller.
What was it like moving from a position where you work closely with survivors to being more removed from them in your current role?
The biggest struggle for me is not being in that direct-service portion. I've gotten to talk to a couple of victims, and it makes my day because I can talk to someone. I like the education part of it, but the direct service is the part I do – and will – miss. Being at the county attorney's office, I loved what I did. But I did miss focusing on sexual assault because over there, a lot of it was deaths and burglaries. Though I still appreciated helping those victims, I knew my heart wasn't where it needed to be. So when this position came about, I couldn't not apply knowing my passion for the work and my experience as an advocate and as a [sexual assault response team] coordinator. It's all about making connections with people. I really am a big believer in working as a team. I think the biggest part of this job is going to be getting the rural people more resources. I've gone through and contacted every single hospital in Iowa to see how many SANEs each of the facilities have. The numbers are a little shocking and sad. I was just talking to a prosecutor in Crawford County and she wanted to know where the closest SANEs were. And I was like "Well, in your county, there are none." The best care for them would be to drive from Denison to Council Bluffs.
Roughly how many SANEs are there in Iowa, and what's your goal?
On my list, there are just under 350 that are actively providing services. That's just the people that I've been able to get in contact with. I do know there are others who maybe are SANE-trained but aren't active. My goal would be to have at least five SANEs at each treatment facility. If each facility had five, that would be enough to cover for somebody being on vacation and having somebody be on duty all the time. You wouldn't be taking someone away from their kids. They're allowed to have personal lives and not be on all 24/7.
The other thing that's kind of getting started are telehealth SANE services. It is approved through the International Association of Forensic Nursing. However, my personal opinion is that it should be a last resort. I just feel like it's such an intimate thing that somebody comes in for, that having someone on a computer screen telling the nurse what to do just seems very impersonal. I think the best option for a survivor is to have a trained person in the room with them.
In the state of Iowa right now, there's no law saying that a sexual assault exam has to be performed by a SANE. Currently, any emergency physician can do it. Any nurse can do it. If they don't know how to do it, there are instructions on the little box that tell them what to do. That's heartbreaking for me knowing that if I went in for an exam that someone could just be reading instructions on the box. If I was having a heart attack, and they're like, "Let me go through my book and see the instructions on how to treat you," I would not feel very great about my decision to go get help.
How many different treatment facilities are there?
I need to recount, but it was somewhere around 125 the last time I checked.
What are some of the bigger gaps in the state where there's no care?
Polk County is good, they have 24/7 nurses. Iowa City has a group that's 24/7. Blackhawk County has a 24/7 set of nurses. Council Bluffs, they have a really good set of nurses there. Those are four areas in the state that I know have nurses on duty. In the other areas … it's hit or miss if there's going to be a SANE available.
Let's just say someone was sexually assaulted a day ago. Walk me through the process of what they would experience if they chose to get an exam done and file a report.
It would depend on if they would go to law enforcement first or the hospital first. It's whatever the victim feels is right. The goal is never to force them to do anything. It's totally their choice of what they want to do. If they were to go to law enforcement first, they would make an initial report and hopefully the officer would have enough training to say, "You don't have to, but I would strongly encourage you to go to the hospital to get checked out medically. They can treat you and just make sure you're OK." [If you were to go to the hospital first,] a victim should be able to go to any emergency room and say, "I'm here for sexual assault services," and at that point, the ER should be calling an advocate and figuring out who the SANE nurse is going to be. The SANE checks them head to toe, looking for injuries – internal and external. They can provide medication. There's usually an advocate there as well, to help support. The SANE has a lot of documentation because they can testify in court. They write down exactly word for word what the victim says so they can testify to that. They walk through their options and then at the end, typically, they call law enforcement. Here in Polk County, our protocols have us call law enforcement no matter what. It's not to make the person feel like they have to make a report, it's so the law enforcement officer can offer services. At a minimum, they can say, "I hear you don't want to make a report – that is fine. Here's my card, just in case you change your mind." In a great world, it would be the same everywhere and all of this would happen in a fairly short time.
Other than lack of access to SANEs, what are some of the barriers that people who live in rural parts of the state face compared with people who live in places like Des Moines or Iowa City?
Everybody knows everybody. I think sometimes victims don't want to go to a certain hospital because maybe their mom works there, or their mom's best friend is the ER nurse. Culturally-specific speaking, there are people [in rural and urban areas] who don't speak English. That's obviously an obstacle. We do have some great culturally specific programs that do good work around Iowa, but there's only a few of them. They can't be everywhere in the state at the same time. I also think for our LGBTQ community, especially in rural communities, [they're often not as accepted]. I would feel scared if I didn't know how I was going to be treated [when receiving sexual assault services], knowing that, "You don't accept who I am anyways."
What are some general themes or experiences that you're currently seeing around sexual assault reporting or case numbers?
I feel like during COVID, the assaults were more violent. I think it's because people were home more. In general, COVID was very stressful for people, financially and mentally, all those reasons. I think it just really made people more aggressive. Reporting dipped down during COVID and they're on their way back up again. I think people were scared to go to hospitals. They were scared to leave the house, to go do anything to help themselves. So I think that was part of it.
Over the 10 years I've been doing this, every year I've seen the numbers go up. My hope is that people are more willing to come forward and get services and get taken care of medically, even if they don't file a police report. The criminal justice system is there for a reason, but it doesn't always work. I've sat through many trials, and the jurors are a tough crew.
In Iowa specifically, recent legislation has been passed with regard to tracking rape kits and the creation of your position. What else can Iowa and Iowans be doing to further work in this field?
Just having the ability to have more open conversations. I think there's not a lot of education about it anywhere, even in nursing school. Maybe some do, but it seems like they brush it in a bit. I don't think kids have any education on it. I feel like their education is "Don't have sex. Don't rape someone." Do they talk about what that looks like? Sexual assault is very prevalent in Iowa, and I think a lot of people have their blinders on. If I wasn't in this field, I probably would want my blinders on. I think the more knowledge that's out there, the better.
I feel like my parents' generation, you didn't talk about that. You didn't talk about sex. You didn't talk about periods. You didn't talk about sexual assault. If you don't talk about it, it's not going to happen. I'd say I'm a rarity in my generation, because my daughter knows all of her body parts by name. I feel like the younger generations are way more open about that. So I'm hoping that changes.
What do you hope to see in your area of work in the next five or 10 years?
My hope is that services become better, more available and more consistent. One of my friends recently passed the anniversary of her assault. She was telling about her experience, which happened in Tennessee, but it's still applicable here. She had gone to the hospital after she was assaulted and sat there for hours and hours. Then they came in and said, "Oh, we don't do that here. You need to go to a different hospital." By that time her phone died and her dad lost his car. They went to another hospital and got services there, but her experience was just horrible. That should never have happened. That's another reason why I want that kind of information on websites. My other hope is more people being held accountable and being believed.
My hope is that people are being held accountable and people are being believed. My biggest frustration is in Hollywood or the media, where any time a celebrity is an alleged person to do something, it's "Well, she's only doing it because of this." What does someone get out of coming forward and being attacked in every which direction?
This year is the five-year anniversary of when the #MeToo movement became widespread. I'm curious to hear your thoughts on if you believe any progress has been made.
I think so. I think it has made people feel more comfortable coming forward and talking about what happened to them. I even have some friends from high school who have come forward recently on social media and talked about their survivorhood and what happened to them, and even reading the comments, people are like, "Oh, my gosh, thank you for sharing that." And I just think it's really allowed people to come forward with their experience. I would say the biggest hurdle is the media and Hollywood. Anytime a celebrity alleges something, there's the "She's only doing it because of the money." What does someone get out of coming forward and being attacked from every direction? I can't imagine any amount of money is going to make that OK.
What are your personal interests or hobbies outside of work? What are you reading, watching or listening to that you're enjoying?
I have a really big extended family. I have three sisters, and a lot of nieces and nephews. So I'm supporting them in their activities right now. My niece and my nephew both played in the state basketball tournament. And then I have two younger nieces who are big into dance. My husband is a K9 officer, and his dog, Callie, stays at home with us, so that takes up a lot of our time too. I'm not a big reader, but I just read a book called "Before We Were Yours," which is fiction but based on a true story where a children's home would basically steal people's children and sell them to white people who couldn't have babies. And then I've just started the book "Know My Name" by Chanel Miller. I read the audiobook version of Oprah and Bruce Perry's book "What Happened to You?" and that was really good, but you've got to be in the right headspace. I also really like Matt Fraser. He's a psychic medium and has a book called "When Heaven Calls" that is really good.
---
If you or someone you know has been sexually assaulted, the following resources are available: