As told to Emily Kestel and Jami Milne. Portrait by Jami Milne.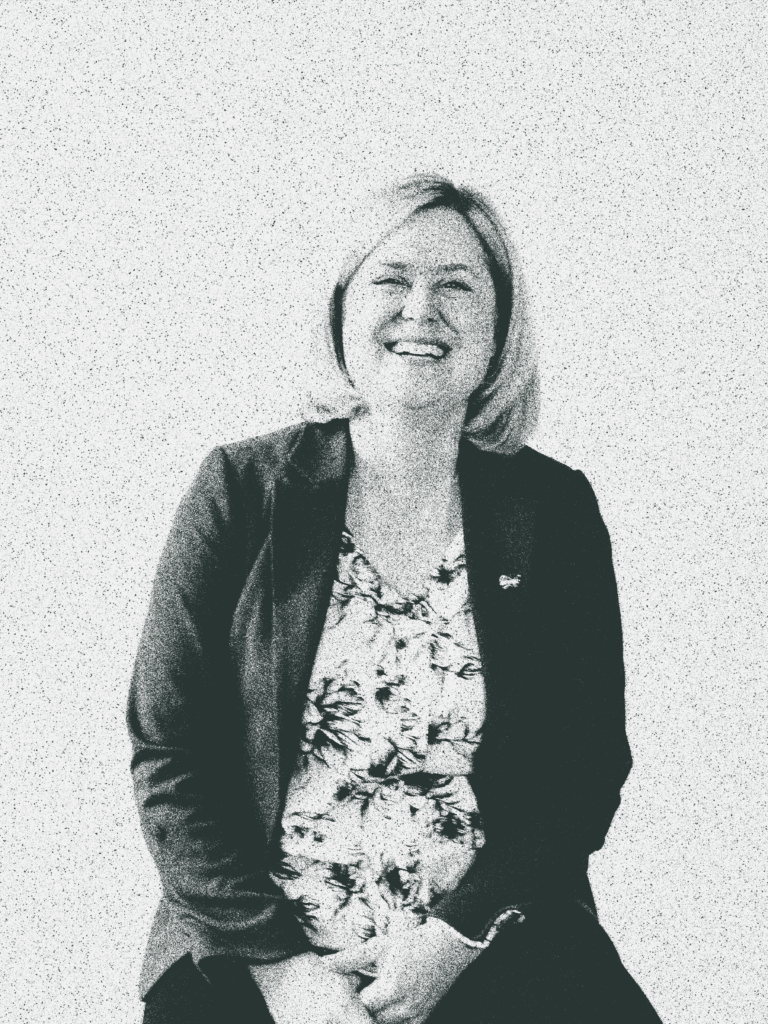 Who is the woman that you most admire?
Probably my grandma Martha. She came from Slovakia, and she was the youngest of 10. She was the best. She was very crafty. She was an educator at a time when it was hard to be an educator, especially as a married woman. She went back to school late in her life to finish her degree. She just didn't give up. But she also kept family at the core. She never stopped making sure we all had everything that we needed. She was the best at holiday parties. She knew how to make everybody feel welcome. She was one of my role models.
What inspires you?
Questions. I like when people have questions. I like when the questions are hard. I don't like when they're easy. I like seeing something and seeing what maybe could make it better, and working with people to make it better.
What is your greatest fear?
It used to be snakes until I worked at the Science Center, and then I had to demo them. So I figured that one out. My greatest fear is that I don't pay attention to time, and that it just goes past. And that all of a sudden, I don't have much left.
What's been the hardest compromise you've had to make on your path to where you are now?
I had to stop teaching when I had my twin girls. It was just too much. I couldn't be the teacher I wanted to be and then the mom that I wanted to be.
What are you least confident about?
Math. I'm supposed to be the one advocating for math. But maybe I'm a good advocate for it because I'm least confident in it. What's funny is, my daughters are both in fields that employ a ton of math, and so I must not have done too bad because I didn't produce anyone else that has the same feelings.
What are you most confident about?
Usually I can figure out a way to partner with somebody. If I can just talk with them, I can figure out a way to work with them. I like partnerships.
What's one experience you've had that has influenced who you are today?
We didn't have a lot of money growing up. We were on welfare for a while. I understand that there's times in life that aren't easy. I think those types of experiences have helped me see beyond people's circumstances and not just the surface stuff, you can look a little farther.
This story is part of a collection of 10 stories produced by Ballet Des Moines and Fearless as part of its "SHE" series. To read all of the other stories, visit this link.