Editor's note: To usher in the new year, we asked more than a dozen women who live across the state to write about their hopes, dreams, and things to keep in mind for women's advancement and gender equity. Read the full collection of columns here.
Submitted by Iowa Economic Development Authority/Iowa Finance Authority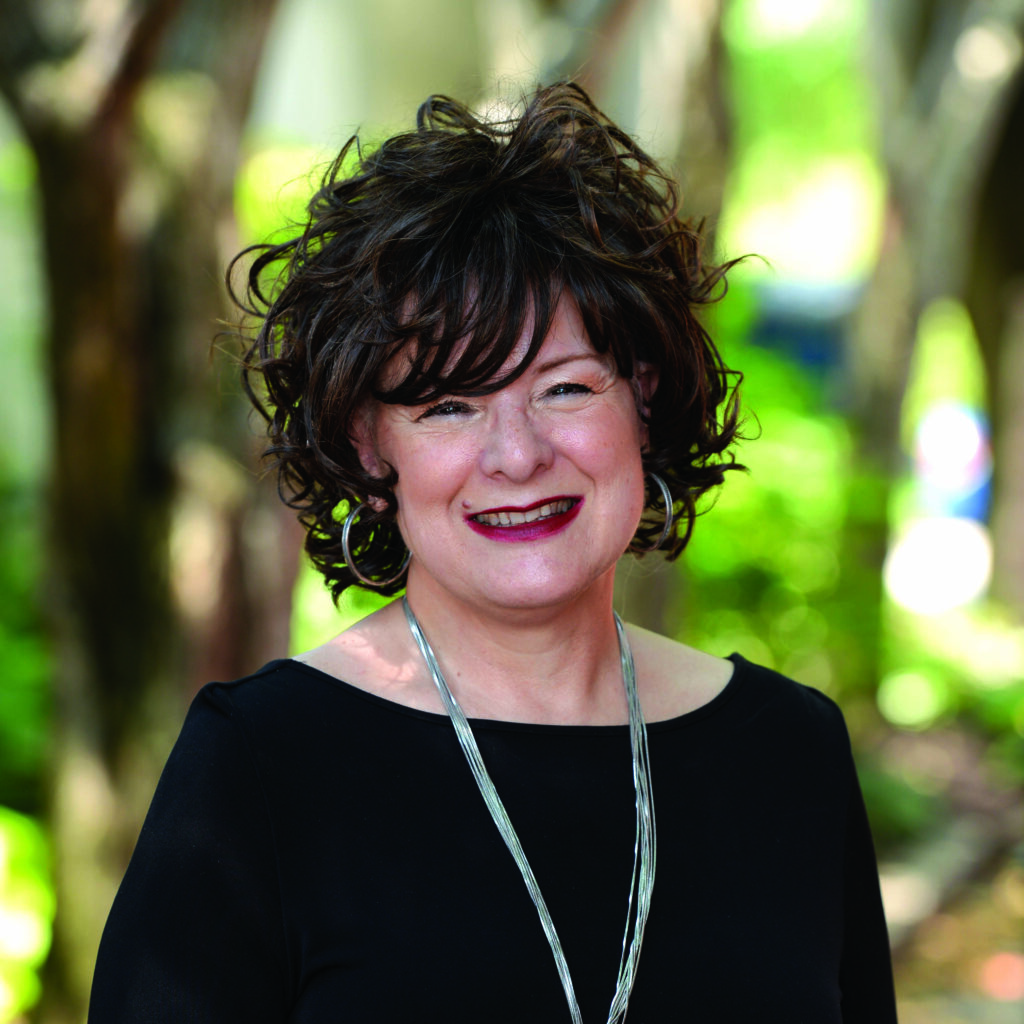 How did you get into economic development?
I got into this role completely by accident. After college and newly married, my husband, Joel, moved us to a very small community in Oklahoma. The town had a Chamber of Commerce that was without a director and questioning its future. I convinced a group of all men, sitting around a boardroom table, that they had nothing to lose by hiring me. I didn't know what I was doing, but apparently they didn't either. So we found our way together. And in the process, I found this was my calling.
What is the largest economic development issue Iowa faces?
At the end of the day, economic development is about taking care of your own backyard first. Yes, it's about being development-ready and making sure businesses have what they need to prosper. But I would tell you, it's equally, if not more important, to build communities in which people want to live. We have a population problem in Iowa – more jobs than unemployed people to fill them – and the pandemic only accelerated that. That's really true across the Midwest and, to a certain degree, the country. So we have to grow our population, and we're working on that. It helps that Iowa sits in an enviable position nationally. We're No. 1 in opportunity and housing affordability. We're a top 10 state to live in, one of the best places to start and grow a business, and we're becoming one of the most competitive states for taxes.
What is your leadership style?
There's a quote on the white board in my office: "A good leader inspires people to have confidence in their leadership; a great leader inspires people to have confidence in themselves." My style is about empowering and investing in people to become leaders themselves. I fully believe in servant leadership – that when I leave someday, IEDA|IFA won't miss a beat because our people are mission-oriented. You can't deliver at the level we do without a dedicated, committed team. When you have the right people in the right positions, they excel and so does the organization.
Who shaped you the most as a woman in leadership?
My father. He was an exceptional man of his time for believing there were no limits to what his daughters could accomplish. He saw to it that we established our own credit, that we knew how to support ourselves. He believed we belonged in leadership. My mother was a career woman, and he supported that. I grew up atypical of the era, in the '60s and '70s, thinking this was normal, and it wasn't at all. Today, I respect and admire so many women in leadership. But I also credit men for lifting me throughout my career: The men around that board table in Oklahoma. The men who promoted me to president of the Siouxland Chamber of Commerce after the abrupt departure of my predecessor. Gov. Branstad, who put me in this role. Joel, my husband, who has been willing to live apart during the week for 12 years so that I can do this job that I love. And together we raised a strong woman and a man who supports women in leadership. I once read a magazine article called "This is what feminism looks like," and the photograph showed a young boy. The article was about how our sons are among the faces of today's women's movement, and that gives me great hope.
You have led through crisis, including a personal bout with cancer and COVID-19. How did you navigate the uncertainty?
For me it's faith. I believe I have a certain number of days, and while I'm here, I really do want to make a difference. That motivates me more than anything. This is why I believe in that quote on my white board: It's about investing in other people so that if I'm gone tomorrow, our work continues. I would say the same for my family. My children have been given what they need from me to carry on. When I had cancer, I certainly didn't feel finished, but I never feared death because I knew that everything could go on without me. This is my definition of freedom.
Debi Durham is the director of the Iowa Economic Development Authority and the Iowa Finance Authority.