By Holly Elbert, Partner and Mechanical Engineer, BBS Architects | Engineers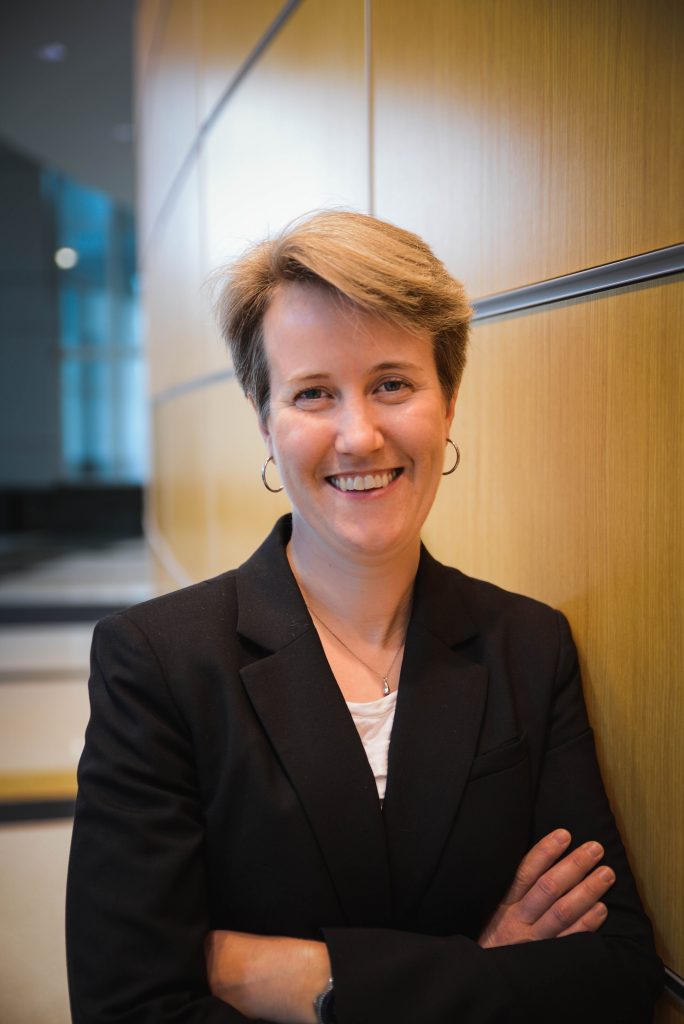 If you would have told my 16-year-old self I would be living in Ames and working in Des Moines at 42 years of age, I would have said, "No way!"

Growing up in Des Moines, I was convinced I was destined for something outside of Iowa. Though I had a wonderful upbringing, it seemed like getting out of your hometown was what you were supposed to do.

Graduating from high school almost 25 years ago I dreamed of going to a private college on the coast. Always being fiscally responsible, the high price tags scared me off and I chose Iowa State.

I chose mechanical engineering as my major almost immediately. A strong math and science background, thanks to Roosevelt and Central Academy, and being mechanically inclined made it clear what my path should be. Although I don't think a state school gave me the same diverse experience that a private school would have, it did give me a world-class engineering education.

There are many career paths for mechanical engineers, but through a couple of internships and maybe just luck I landed on using my degree to design the mechanical systems for commercial buildings, commonly referred to as consulting engineering. A mechanical consulting engineer designs the heating, cooling, ventilation, plumbing and fire protection systems for buildings, and works with a team of architects, electrical and structural engineers, and many others to complete a whole building design.

During college I did an internship at an architecture engineering firm in Seattle. Though I was offered a job there upon graduation, for a multitude of reasons I did not take it. Instead, I chose to start my career back in my hometown. I accepted a job at Pulley and Associates, a long-standing, well-respected firm in the Des Moines area. My first office was in a building that used to be the West Des Moines Public Library, with my desk literally in the former children's section, where my brother and I used to go during the summer months with our grandparents.

During my first year at Pulley and Associates, I worked on the remodel of Hanawalt Elementary School, which still remains one of my favorite projects. I loved working on something local, a project I could show my friends and family and that benefited Des Moines.

Shortly after I joined Pulley and Associates, it was bought by a national firm that focused on projects in the market sectors of correctional facilities and international retail. Though the international projects were intriguing at first, they did not hold their appeal for long. Even though I was just designing the mechanical system of the building, I wanted to understand the context of where this building was, who used it, how it would affect the community. Because we were in the early stages of design, we couldn't visit the site of our project and I was never able to gather the context. And the correctional projects were a real bummer. Local projects still occasionally came across my desk, including another favorite, the snow monkey facility at Blank Park Zoo.

After working on the new Polk County Jail and seeing it partway through construction, I decided to leave that firm and accepted a position with BBS Architects | Engineers.

If you want projects with a local flavor, and a deep history in the state of Iowa, this is the place to be. BBS Architects | Engineers just celebrated its 125th anniversary. BBS and our predecessor firm, Proudfoot and Bird, lay claim to the design of several Des Moines landmarks and buildings on the university campuses of Iowa, Iowa State and Northern Iowa.

While at BBS, I've been able to work on several local projects, including improvements at the Des Moines airport and my alma mater. Not only do I continue to take pride in being able to improve our community, I also enjoy the relationships that I have built with these clients, some dating back a decade.

In 2017 I became a partner at BBS, and I feel fortunate to have my name added to the long list of men, and now two women, who have shaped Des Moines and Central Iowa.

Though some construction projects seek out national talent, I always question if the people from out-of-town firms find the same fulfillment as I do in their work. Once complete, they will likely never see that project again. For me, I can access most of my projects anytime I want, and if I'm lucky, I'll get to keep coming back to them, improving and updating the systems and lifting up Des Moines and Iowa.