As told to Emily Kestel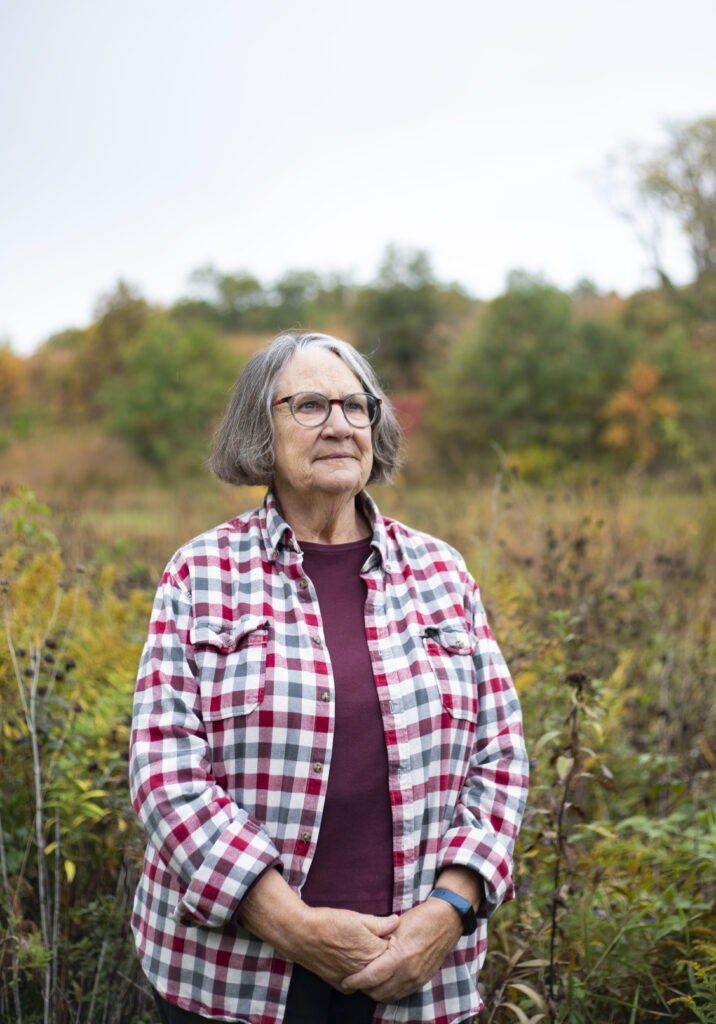 Denise O'Brien is an activist, organic farmer and co-founder of the Women, Food and Agriculture Network. She lives on a 17-acre farm in Cass County with her husband, Larry Harris.
The following story has been formatted to be entirely in her own words, and has been edited and condensed for clarity.
I go into things fearlessly. I'm a risk-taker. I try not to pass up on opportunities that will enhance my life, or are interesting.
I've traveled the world. I've been to more than a dozen countries: Japan, Nepal, China, most of the European countries, Ghana, India, Afghanistan. People would say to me, "How can an Iowa girl be a world traveler?" Traveling is in my blood.
I've been reading about my grandmother, who came to the U.S. from Sweden in 1906 when she was just 17. [I read that] my grandma knew her life would be kind of drudgery and she would marry someone and have lots of kids [if she had stayed], so she decided to leave.
As a senior in high school, I went to live in Japan for a year at the height of the Vietnam War as a Rotary Club exchange student. I think there's something from my grandma that was part of that decision.
After I came back from Japan, I went to the University of Iowa for a semester, then transferred to Creighton University and couldn't find my footing. I met this guy who was leaving for California when I was 18 and ended up at an anti-war commune with him for several years. I was young and it was exciting, and it was a cause I wanted to support.
At the same time, there was the back-to-the-land movement, where people were escaping society and wanting to grow their own food. This commune was also involved with that. We ended up moving to Vermont and that's where we lived until we split up.
I met Larry at a bar back in Iowa in September 1975. He said he wanted to be an organic farmer. He was very affected by the first Earth Day, and he had knowledge about how to farm, but he didn't want to be like everyone else and plant corn and beans.
By December we decided to get married, and we were married on the first day of spring in 1976.
I learned farming from him. He taught me everything I needed to know for me to feel comfortable in saying that I was a farmer. At that time, most people were saying they were farmers' wives. He taught me how to use the equipment and how to fix and repair it. I was out on the tractor, I was mending fences.
As time went on, I felt like my artistic palette was the land. Turning the soil, planting things and having them come up green, that really captured me. I like space. I need the land around me.
Independence is the word that comes to mind. What a freedom it is to be out on a tractor, turning up the soil, and being your own boss. We made our own decisions about how we plant and how we take care of the cows. It's satisfying work. It's very meditative and I can let my mind wander to other places.
We've always set ourselves apart. We were a real hippie couple when we first met. I kept my own last name in the 1970s, when nobody did that. When the war broke out in the Middle East, we were against it and we made it known.
The homogeneity of Iowa is pretty overpowering. Our white population, our monoculture of corn and beans, how boring is that? We all come from different backgrounds, but people don't tend to think outside of the box. So I guess my purpose is to nudge people to do that very thing. I would call myself a visionary, because I'm always thinking of ways things can be done differently.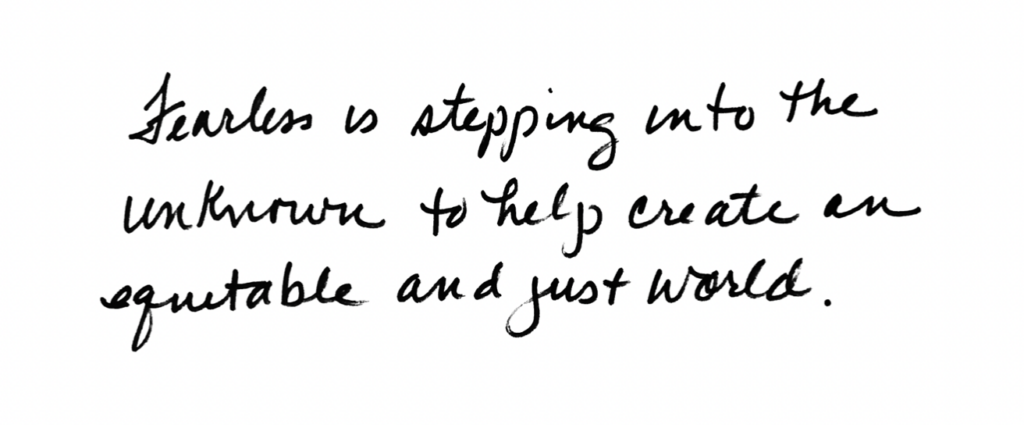 Larry and I made an agreement early on when the farm crisis was starting, that he would stay at home, milk the cows, take care of the kids and take care of the farm, while I would go out on the road and be an activist. My daughter was 6 months old at the time, she was still breastfeeding, and she went with me.
In my early days of organizing, I was still learning ag policy and I would ask a lot of questions. I was ready to become a leader, but was often held back by guys who didn't think I was ready yet. So I think there's a fearlessness in me that [I did defy them and become a leader].
I was out and about, hearing women's stories. I could become the voice of women in agriculture and farming, but I didn't want to be the only voice. My point was to bring attention that there are women out there who are farmers, and not just farmers' wives, and be it by the press or government agencies or whatever, they need to be consulted with because their thoughts about the land and what they want has value.
It went from grassroots organizing to very national. In the early '80s, there was a group of us, the Progressive Prairie Alliance. We were mostly liberal Democrats who wanted to eat organic foods. I went on to help form the Iowa Farm Unity Coalition, which was really centered on state-level policy, and PrairieFire Rural Action, which was a nonprofit. As a board member of PrairieFire, I pushed for the board to look into developing a rural women's leadership development program.
I was eventually elected into the leadership of the National Family Farm Coalition in the early 1990s. The Women, Food and Agriculture Network was started out of the work I did for the United Nations World Conference on Women in 1995.
I took advantage of every opportunity I could to be a spokesperson and create leadership opportunities for other women. Their voices weren't being heard.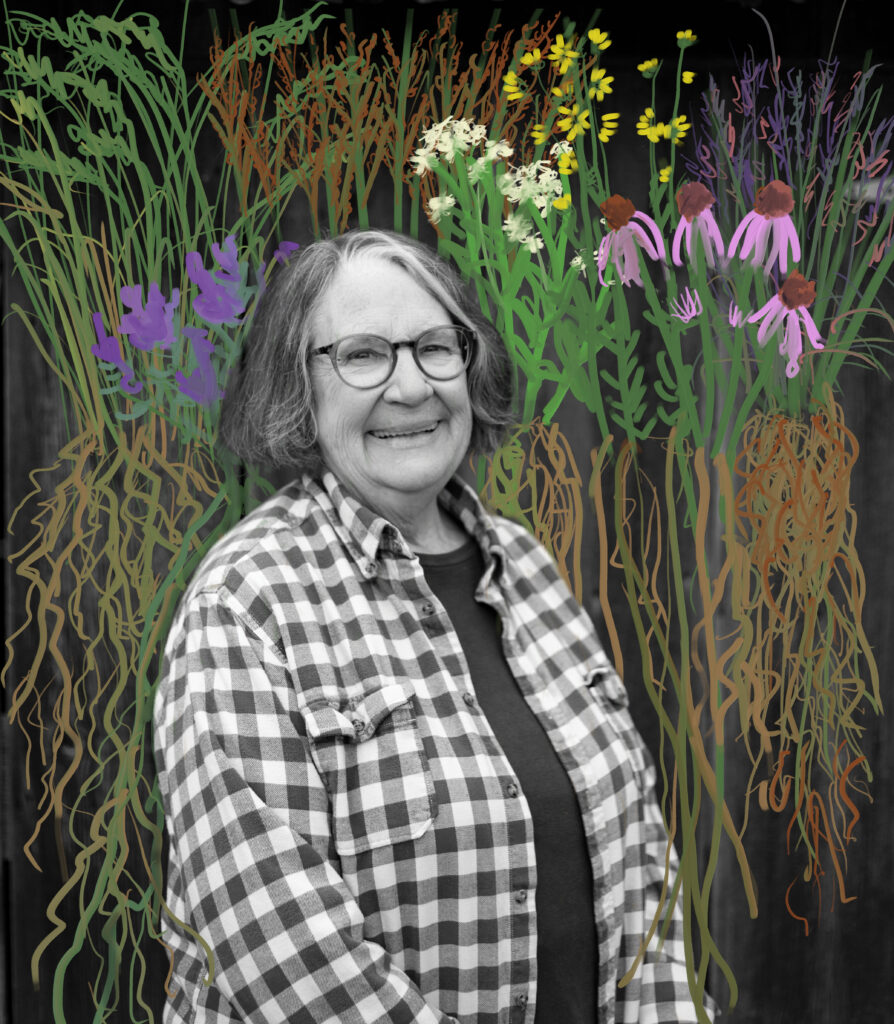 Women landowners are basically invisible in agriculture in the state. Women farmers are becoming more visible and people are accepting that more, but women landowners who have the ability to make decisions about their land are cut off, because the type of programs we have are commodity-based, and not community-based. It's hard work. No one is out there being their advocate – they have to be their own advocates.
Women own 50% of the renderable farmland in Iowa. Some women are empowered to make decisions, and they're fearless. Some women don't feel they know enough to tell their tenant, who is usually a male, what to do, so they defer to them to make those decisions.
My dream for women in agriculture is that they are able to claim a space at the table to be heard about what their vision for rural Iowa is. Women want the Earth to be taken care of. They want clean water and clean air. Men do too, but women seem to want to push that further.
If more women were at the table, the landscape would change. Bringing groups of women together to be a support group for each other is critically important.