By Anonymous contributor
EDITOR'S NOTE: Our goal with Fearless is to empower Iowa women to succeed in work and life. Sometimes that empowerment requires difficult conversations about issues that predominantly affect women and other underrepresented groups. This piece, written by an Iowa executive, shows the harsh reality of domestic violence.

Domestic violence (also referred to as intimate partner violence, dating abuse or relationship abuse) is a pattern of behaviors used by one partner to maintain power and control over another partner in an intimate relationship, as defined by the National Domestic Violence Hotline.

Rarely do we publish pieces anonymously. Part of our journalistic integrity means making it clear where a story comes from. So we don't take the decision to leave someone's name out lightly. In this case, publishing the writer's name could have put them in harm's way. The writer is a business leader in our state, who does not publicly identify as a survivor of domestic violence. We felt anonymity should be granted in this piece because it shows how truly pervasive this issue is and how unaware we may be that someone in our lives is struggling with it.

We also felt compelled to share this piece at the beginning of February because there is often believed to be a spike in reports of domestic violence on Super Bowl Sunday. But the fact is, perpetrators of this form of power-based violence act at all times of the year and survivors come from all demographics, though statistics show women and other underrepresented folks are most likely to be victims.

"There are spikes, but the fact is that [domestic violence] is pervasive and growing at all times, so it is not limited to one segment of our society, it is not limited to one time of year," said Mary Riedel, president and CEO of Women in Distress of Broward County, in an interview with the Miami Herald ahead of the 2020 Super Bowl, which was hosted in Miami. "It is pervasive. It happens every seven seconds."

The statistics about domestic violence were frightening before the coronavirus pandemic: 1 in 4 women and 1 in 9 men experience domestic violence, according to the National Coalition Against Domestic Violence. And the pandemic has only made things worse as survivors are often forced to spend more time at home with their abuser. Perpetrators are taking advantage by further manipulating a survivor's connections to the outside world and their financial resources.

If you'd like to learn more, I'd encourage you to read this New York Times piece outlining the challenges the pandemic has created for survivors of domestic violence and advocates providing victims services. If you are in need of help, call the National Domestic Violence Hotline at 800-799-7233 or visit thehotline.org. If you feel called to help, learn more about the Iowa Coalition Against Domestic Violence.
---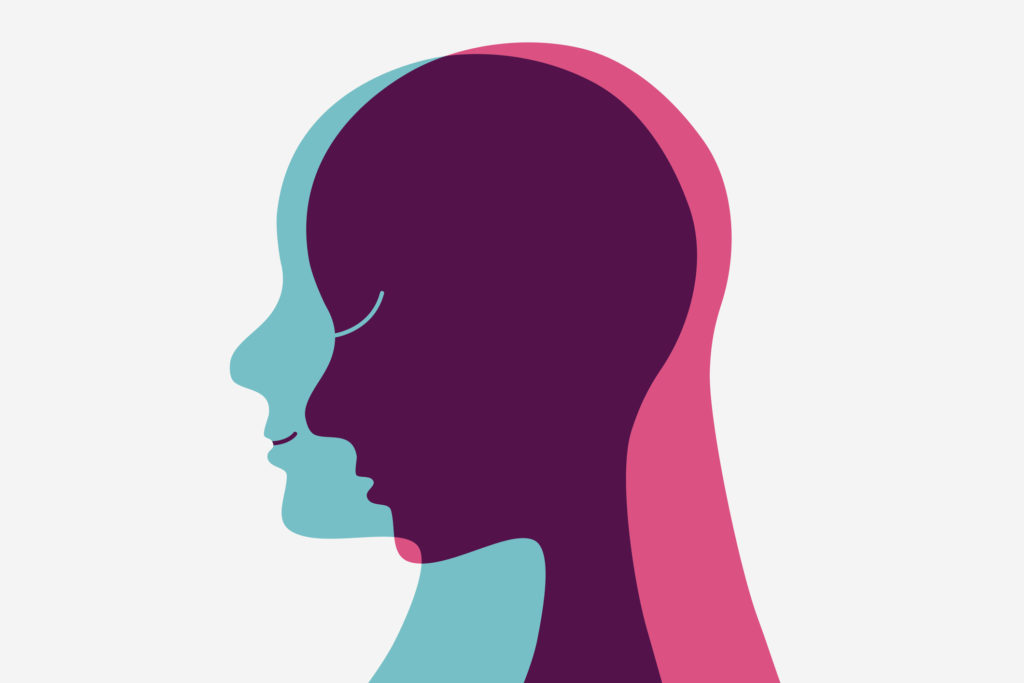 At my best, my resilience is a steaming cup, brimming with hope and possibility, optimism and perseverance.

But today I'm not at my best. I'm trying to survive.

Like the hum of conversation that has disappeared from coffee shop tables, so too has my resilience disappeared in this pandemic. Too many irons, too many fires. I stand in the dark driveway of a good Samaritan, before the rest of the world has woken up to the frosted wintry trees. It has an ethereal feel, sparkling branches stretching toward what's left of the starry night. If your life cup were full this morning, I think you would see a moonlit Iowa winter wonderland. I can imagine it would look beautiful.

I shuffle my feet, looking down. I hold the Rubbermaid tote, while The Helper – my friend, my peer – places a few more items inside. Paper towels, half a box of garbage bags, bleach. She asks me if I need utensils. My mind juggles the question. Do I? I've never been in a time crunch to think about what constitutes "basic essentials" in the cover of night. I don't know what I'm eating for dinner. I have an empty spirit and empty cupboards. A "safe house," a rented apartment, an empty refrigerator. I've never had to think about my silverware, it's always just been there, lined up dutifully in the drawer. What an unrealized privilege that was. I'm humbled exponentially by the hour at how hard this is.

Her breath billows into the frigid air, slowly evaporating into the darkness. Like my identity, my sense of who I am – or was – disappearing with each breath. It's so hard to describe, the feeling of becoming a walking shell of a person, stuck between two realities. By day, I lead. By night, I shrink. I fill others with courage, I empty myself. If I can make my glow smaller, dimmer, I may not offend with my very presence. Her gloved hands work with speed. We both know I'm on a short clock before the world awakens.

There's a stealthy element. In another situation we'd seem like warriors for a cause, subverting injustice for some greater good, high-fiving superheroes making the world better. On this frigid morning I'm simply one of the walking wounded, my heart, mind and future unsteady, receiving her strength. Fighting for my life and future, yes, but the fact that it's shaped like a 12-pack of Charmin doesn't feel heroic. It feels so sad.

I will have a different life when the sun comes up. A life that looks brighter, wrapped in perfectly lit headshots and accomplishments that spill out of my resume. Degrees and accolades. A fine portrait of a strong woman. The kind of woman who has a drawer full of clean, sharp cutlery.

I choke back tears thinking about it as I quickly close the trunk and thank her. I wonder for just a moment what she thinks of me. She once saw me speak, passionately moving an auditorium of captive listeners. I don't remember anymore what it's like to feel anything other than afraid and on guard. The foundation became weakened, the hardship of the world fracturing my defenses.

A person on a path to worldly success, completely lost on the inside. A person with the security of a wonderful job, struggling to find safety.

I drive to my safe house, my secret corner of the world, a place to breathe, to plan. The wobbly, icy stairs lead to a bolted door, protecting a vacant, third-floor apartment rental. Can seeds of hope really bloom in such a dark place? My thoughts pingpong toward my day ahead: budgeting, presentations, strategic discussions. Minimize, diffuse, accommodate. The dichotomy of being my best at work while being my most empty at home.

I'm walking through the fire of domestic violence. Internal inferno, external smoke and mirrors. Emotional, verbal, and ultimately physical. With each stroke of debasing words, each brush of flesh, I lose a piece of myself. I try to rise, to apply my skills, the insights I bring to the marketplace, the empathy I bring to the staff, the accuracy I bring to the boardroom – but they can't be forced to apply the complexities of people. If only the human wounds of shame and insecurity, defensiveness and anger could be healed with business solutions, an economic stimulus loan for trauma – a temporary reprieve of pain.

Until now my life has been one of opportunity, even privilege. Yet the emotional, logistical and financial barriers to safety now feel insurmountable. I can't wrap my head around how to keep moving forward, or how other victims, people with fewer resources, ever have a chance of survival or escape. I want to throw them a life preserver, shout that I finally see the incredible hardship and offer each victim love, kindness or silverware. But I can't shout today; my survival balances precariously on a thin veneer of wintry ice. I can only be still in my hope, whispering a plea of awareness.

Look hard for the walking wounded – even in unexpected places. See them, meet them where they are, forgive their shame, offer them support. From a hug to a donated box of housewares, you could be the life preserver.

I'm Jane Doe. You may know me from the podium, the coffee shop, the boardroom. I'm your neighbor, your peer, perhaps even your leader.