By Barbara Burke, deputy director of athletics, senior women's administrator at the University of Iowa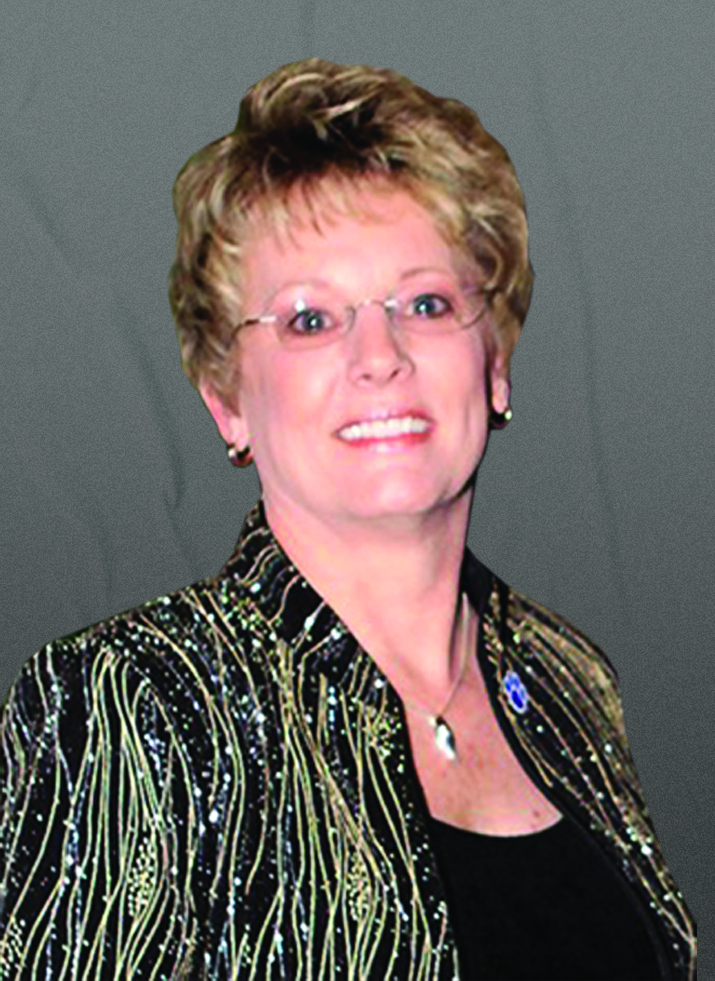 Women helping women! I am certain most women in leadership positions have either used or heard this phrase. While I am an absolute proponent of women helping women, I like to take it one step further and say, "If not me, then who?" 
While a lot of focus and attention are being placed on the 2020 Tokyo Olympics, I suggest we have a greater responsibility to continually support girls and women in sports not only in an Olympic year.
With almost 40 years of service in higher education and specifically in the field of athletics, I have grown to love, admire and respect the achievements of girls and women in sports. Through sports, women build character, strength, independence and confidence, as well as a basic joy of competition. But there is more to this – a sense of community. I get to witness the anticipation of competition, the joy of winning and, yes, the disappointment in defeat. But in the end, all skills that will carry these young women through life.
I am confident that without my prior competitive experiences on the court and on the field, and without coaches who cared and mentored me, I would not be the leader I am today. I am keenly aware of the sacrifices that numerous women made before me – they laid the groundwork for success and career opportunities. I take great responsibility in carrying on the work of countless men and women and paying forward opportunities for girls and women in sport. As a professional woman, if I am not willing to support, lead, guide and direct, how can I ask others to support women's athletics?
If you thought women's sports are not a viable television product, NCAA Women's Basketball Sweet 16 saw an increase of 66% viewership, according to ESPN. ESPN noted that the Iowa-UConn game was the most-viewed women's Sweet 16 game since 2013, drawing 1.6 million viewers. The Women's College World Series experienced similar increases. According to ESPN, the entire Women's College World Series averaged 1 million viewers, up 20% and the most watched since 2015.
In addition, the male viewership demographic increased by 45% for men aged 18-34, while in the boys age group, 12-17 viewership increased 75%. It is evident there is value in women's athletics programming, given all the various media platforms that are currently broadcasting and streaming women's events. The Big Ten Network alone carries over 800 women's events annually.
Female athletes deserve our support, both emotionally and financially. Recently at the University of Iowa, we created a program dedicated specifically to our female student athletes. HERkys was created to support, engage and empower young women. Our HERkys community celebrates the rich history and tradition of women's athletics at the University of Iowa and is committed to providing opportunities for female student-athletes – empowering the next generation of Hawkeye leaders.
One of my goals when I became an athletic administrator was to have someone introduce me as an "athletic administrator," not a "female administrator." My goal is to one day be able to recognize our young women as "great athletes," not "great female athletes." Our women are athletes, pure and simple. The time is now to recognize and support their achievements, remove the labels, and celebrate their accomplishments.
How can you help? Tell your stories, change the culture, give women their voice and encourage allies. Together as a community we can continue to support, engage and empower. Our athletes are counting on us!
Barbara Burke has served as the deputy director of athletics and the senior women's administrator at the University of Iowa since 2017.