As told to Emily Kestel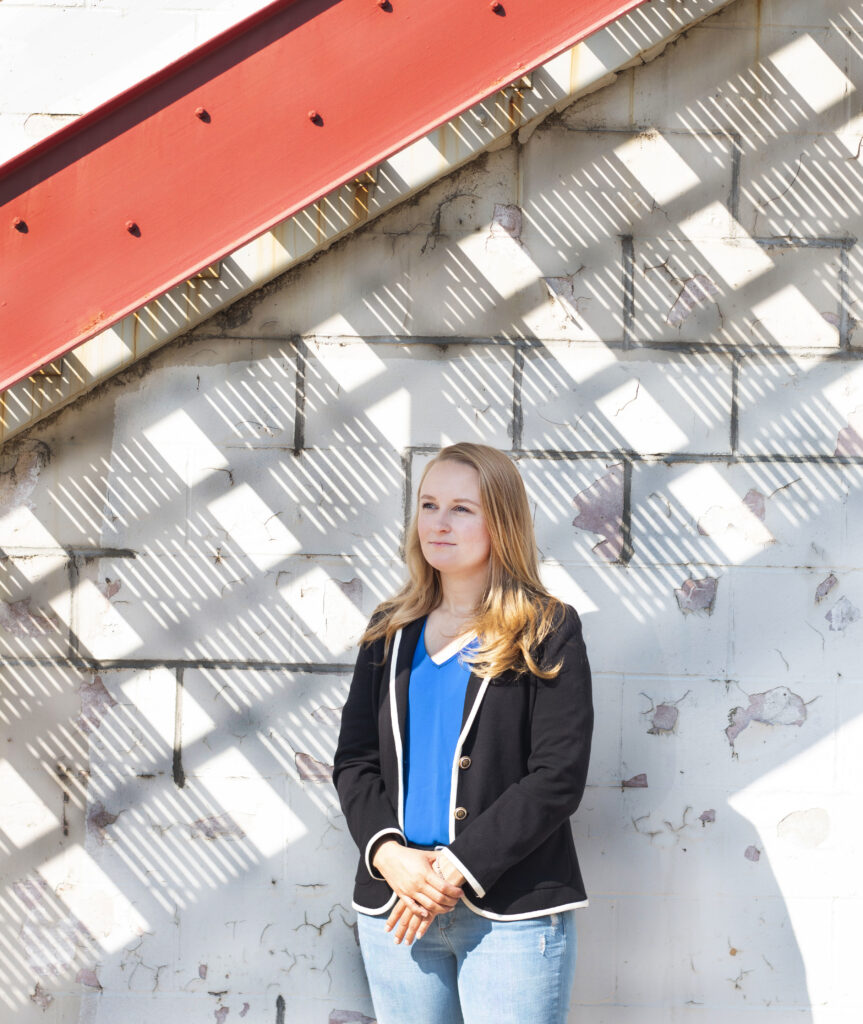 Self-proclaimed 'popcorneur' Sydney Rieckhoff is the CEO of Almost Famous Popcorn, a small-batch gourmet popcorn company she started with her brother in 2012 at age 14. Now with 50 employees, the company has a factory and retail store in Cedar Rapids and a retail store in Des Moines. Earlier this year, Almost Famous acquired Sac City-based Noble Popcorn.
The following story has been formatted to be entirely in her own words, and has been edited and condensed for clarity.
When I was 9 years old, I was a kid reporter for Scholastic News. I was in third grade when I said, "Mom, I want to be on TV. I want to be a news reporter."
I called up KCRG in Cedar Rapids and a couple other people and pitched myself. I said, "Hey, I want to be a reporter. I'll talk about things that are important to kids in the community." They'd say, "Thanks for calling. Come back in a couple of years and we'll see."
In fourth grade, I was reading the Scholastic magazine and I saw an ad that said, "Become a kid reporter for Scholastic News." I ran home and was like, "I have to do this, Mom. This is what I've been waiting for."
I went through the application process, had some interviews and I ended up being selected. I was able to interview most of the presidential candidates for the 2008 campaign. Getting close to the end of my time as a kid reporter, I thought, "What's something that I really want to do? What would I consider a success for me to go out and do on my own?" And I said, "I've got to interview Taylor Swift."
I called up Big Machine Records and said, "Hey, can I interview Taylor Swift when she comes to Cedar Rapids in a couple of weeks?" To my surprise, the publisher called me back a couple of days later and said, "Yeah, let's make it happen."
I ended up getting to go on Taylor Swift's tour bus with my mom and her mom. We talked for what was supposed to be 15 minutes, but it turned into 45 minutes. It was one of the coolest experiences. She really exemplified someone that I found to be fearless. She was really powerful in her field and making a name for herself, and I wanted to do the same.
I've always seen myself as having an older persona than what my age was. When I said that I wanted to be a reporter on TV, to me, it was never like, "Oh, because of my age, I have to wait to do this." I'm just going to do it now.

My grandparents had a 30-acre vegetable farm outside of Cedar Rapids. It was somewhat of a retirement project for them. They wanted to use it as an opportunity to teach their grandkids the value of hard work.
As early as I can remember, I was out there every single summer day with my grandma and my mom. I had learned how to run the cash register and count back change at 6 or 7 years old. I had a great time, whether it was planting, picking, working a little farm stand and then eventually doing all the farmers markets.
That was the fundamental building block for me in terms of finding a love for entrepreneurship and a love for people.
My brother and I started Almost Famous when we were 11 and 14. We both had grown up around a lot of entrepreneurship. My dad was dabbling in businesses of his own and my mom has had a lot of side businesses. My grandparents on both sides had businesses.
The NewBo City Market in Cedar Rapids was opening and my parents decided that they would bring in some of my grandpa's vegetables and help sell them there. 
We're like, "We're going to be here all the time anyway with this vegetable stand; why don't we start our own business too?" It just so happened NewBoCo was looking for ice cream and popcorn stands. My brother loved popcorn. I loved ice cream. I'm like, this is perfect. We don't even have to fight over who takes which one.
We decided to try it. Worst case, we fail; best case, we'll make some money for college and it'll probably help us get in somewhere good. It took a few years to really realize that the business could grow into the brand that it is today.
I opened the business at the same time I was starting high school. It was both great and challenging timing. On one hand, I want to just go to high school and do all the things that a freshman in high school would do. On the other hand, I was dealing with "Do I hire my friends? What does that look like when it goes well, or when it doesn't go well?" It was a fundamental time in my life.
For the first year and a half we were in NewBo, which allowed us a really good opportunity to get started because it was pretty low-key. We were open three days a week. Then we merged the businesses together and opened at the storefront across the street. At that point, my parents really came in with us and we all became partners.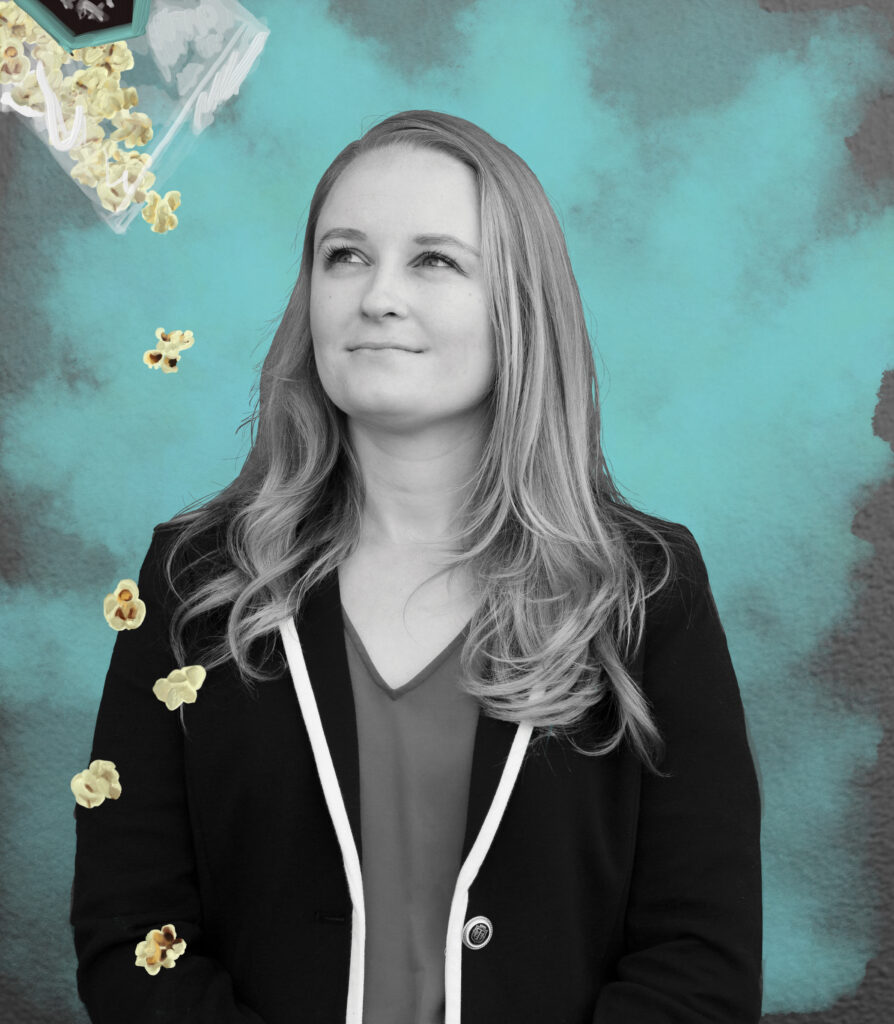 I love being a young entrepreneur, but it has its challenges. Not a lot of people want a 14-year-old kid telling them what to do. You have to demand respect from people. Most people are really supportive. But you get a lot of people that think, "You were placed in this position because of your family and you haven't really worked for it." A lot of people don't know that my brother and I started the business. I know I bring a lot to the table.
Anybody that has a business will tell you there's a million things that you never foresaw needing to know before you get into the business. But when I think about it, I actually think that in some ways, I was better suited for it being naive.
Not knowing what you don't know causes you to go after things in a different way, and I think that's something that's really helped me with this business. It's caused me to need to make a lot of connections and learn how to ask for help. A lot of people think of fearlessness as being off on your own. It's OK to ask for help, and in fact it's great to ask for help. A fearless person does because they understand that they can't necessarily get there alone.
I really love the idea of small businesses. I think they're such a pillar of communities and they can have so much heart behind them. I'd love to get into buying and flipping businesses, kind of like people flip houses. You often find these struggling businesses that have really great ideas and a lot of potential but maybe they can't take it where it needs to go. I would love to be able to come in and help people live out the journey we're living right now.
I've also kind of been toying around a little bit with the idea of maybe getting into politics, or helping young people and all kinds of people start small businesses. I know that I want to make a large impact on a lot of people and be able to connect people with resources and assistance that they can't necessarily identify or find on their own. I want to be a resource for people of all ages, especially young people, and especially young women. I want to facilitate conversations.
I'm not going to let my age hold me back. If not now, when? I want to accomplish a lot of things in life. So I have to start now because I want to do them all. I'm not going to let other people dictate my timeline.
Editor's note: This article has been updated to correct the name of NewBo City Market.