By Emily Kestel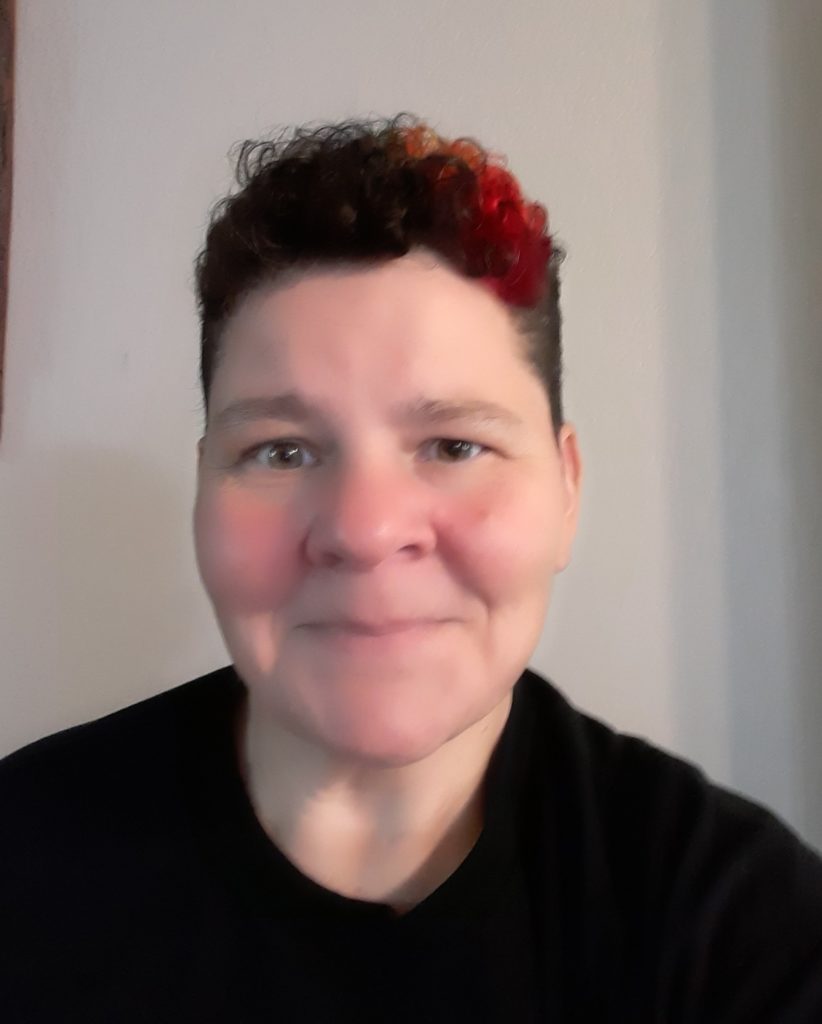 To help kick off Pride Month, we asked leaders in the LGBTQ community throughout the state about the barriers they continue to face and how to best support them.
We talked with:
Jewell Amos, interim president, Iowa City Pride.

Karen Mackey, executive director, Sioux City Human Rights Commission.
Max Mowitz, program director, One Iowa.
What's the biggest barrier facing the LGBTQ community right now?

Mowitz: Over the last few years, we have seen increased attacks on our most vulnerable community members. Nationwide, states have been rolling back protections for trans and nonbinary individuals, especially youth. Iowa is not immune from the untenable transphobia, which is rampant.

Amos: I think widespread acceptance. You just never know when you walk into a store or get a job if the company cares about LGBTQ rights, unless you do a bunch of research – and that gets old, fast!

What are some successes that the LGBTQ community has experienced in the last year or so?

Mowitz: It is clear that there is more broad acceptance of the LGBTQ community, and more people know and care about an LGBTQ person in their life, which is valuable. Additionally, within the LGBTQ community there is more understanding of trans and nonbinary issues, which is essential for solidarity within the community.

Amos: I think the biggest win was getting a Democrat as president. I had spent four years, on and off, worrying if my rights as the non-bio mom of my daughter would be respected in the eyes of the law.

How can allies support the LGBTQ community?

Mowitz: This Pride season, dig deeper. In addition to listening to stories and experiences of LGBTQ people, challenge your biases against LGBTQ community members including trans and nonbinary individuals, LGBTQ people of color and LGBTQ disabled people.

Amos: Make it obvious that you support LGBTQ community members.

Mackey: Community members should investigate what local LGBTQ nonprofits are doing. There are LGBTQ organizations doing great work all across Iowa that could use their support; they do that work 365 days a year, not just one day in June.

What would you like to see from the business community in terms of support?

Mowitz: We need more than rainbow capitalism. We need to see businesses engaged at the Capitol as we fight anti-LGBTQ attacks. We need businesses to fight for LGBTQ people all year long, not just in June.

Amos: I'd like to see businesses go over their policies and procedures yearly to make sure they stay updated with employee rights and benefits as they relate to LGBTQ individuals.

Mackey: I would love to see the business community support local LGBTQ nonprofits. For example, there are two LGBTQ nonprofits in Sioux City (Siouxland Pride Alliance and Haus of Qui). Both have shoestring budgets and it is very rare for businesses to donate to either organization.