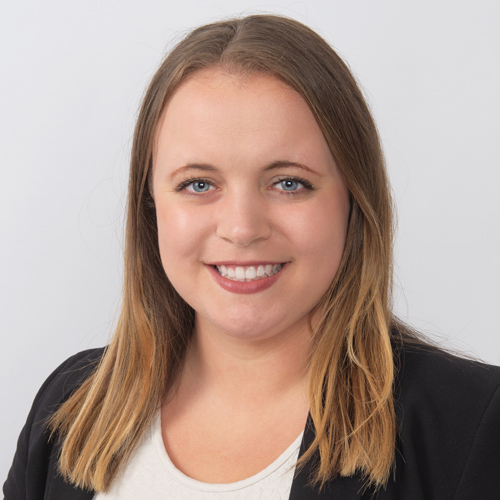 One year ago we launched Fearless. Ahead of the launch, we spent months planning what was years' worth of ideas about how we could work toward our goal of empowering Iowa women to succeed in work and life.
This platform is still young, so you might be unfamiliar – but we want you to learn and connect because we believe women's issues are everyone's issues. Fearless is a Business Record initiative with women-centered content and events designed to help women and the companies and allies who both value and support them.
If you are someone who has been actively engaged with Fearless this last year, we thank you and look forward to having you along with us as we all work toward a more equitable world. We hope that you have been challenged to think differently and inspired to work toward a goal you didn't think was possible. We know that this initiative has certainly pushed us in those ways and we encourage those who haven't been engaged to come along with us as we continue the journey.
In the last year, we've analyzed the representation of women in leadership positions, shed light on the importance of paternity leave, detailed strategies for pay equity and shared policies and practices needed to make sure the post-pandemic recovery is equitable for women.
We talked with doctors on the front lines of the COVID-19 pandemic, people working to drive down the Black maternal mortality rate, LGBTQ+ leaders, mutual aid organizers, and politicians.
We published perspectives and experiences of domestic violence, postpartum depression, living with a rare disease and body image.
It is a privilege to tell the stories of courage, highlight inequity through intersectional and solutions-oriented reporting, and elevate voices from across the state through guest pieces. We have worked hard to challenge what people perceive to be business issues because we believe what we experience in life – both in barriers we face and successes we achieve – affects us at work.
We have been honored to connect with so many individuals through our events so we can get serious about empowering ourselves and others. Fearless has reinforced the importance of simply having a space for authentic discussions with those who may be very similar to or very different from us.
We are proud of the work we've done so far, but recognize that there is a lot more to be done.
Among our goals for this next year are: 
Connecting with more of you and telling more stories through audience engagement.
Focusing on in-depth and original reporting about key issues.
Expanding our statewide coverage and reach.
Inspiring audience members with stories of courage and fearlessness.
Come along with us and reach out to us with any ideas or feedback.
Emily Kestel, Fearless editor
Emily Barske, Business Record editor